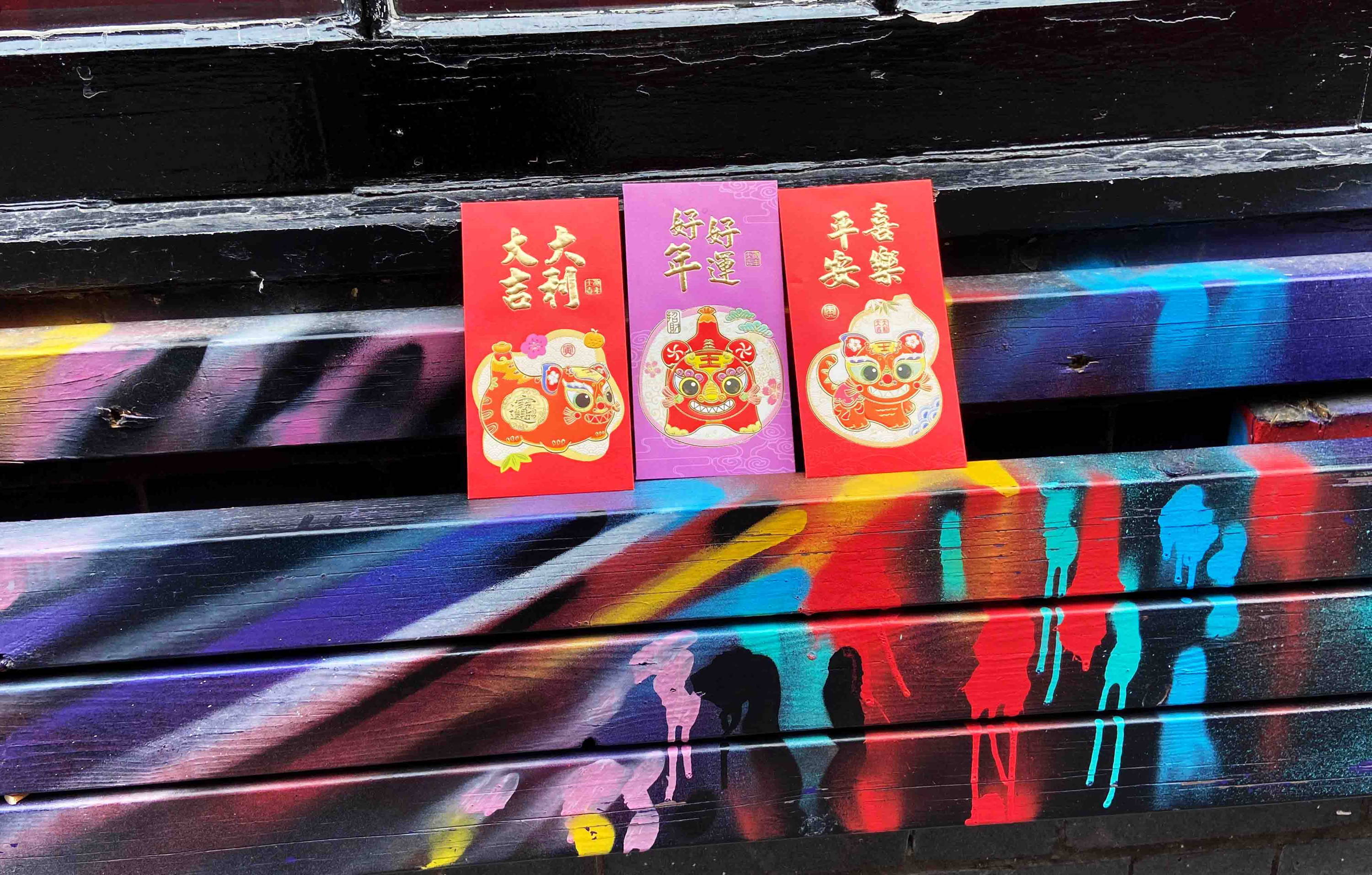 CHINESE COMMUNITY OF EAST LONDON
Shoreditch has always welcomed people from all over the world. In celebration of Chinese New Year, we'll explore how the Chinese diaspora has a long history of settling in East London, share the E1 Brew Co team's favourite food and tea spots as well as the pleasure of chatting with Aaron Mo, the founder of Ong Ong Buns on Bethnal Green Road.
Since the early 20th century, Chinese merchants and sailors have settled around our eponymous postcode and into Limehouse, Shadwell and Poplar. Some of the activities in these communities were originally connected with the Opium trade but fast forward to a century later and the Chinese community has evolved, bringing in new businesses and a wonderful variety of tea shops, restaurants and cafes offering everyone the opportunity to explore their regional cuisines.
As a result of the Blitz, Docklands, Limehouse and Poplar were heavily bombed. This led to the Chinese community moving towards central London, and to Soho, where today's official Chinatown is now established. Every year, it attracts millions of visitors who enjoy its trendy cafes, restaurants, shops and Asian snacks. When in-season, our Marketing Manager, Rosana, always heads to Chinatown to fetch some awesome Alfonso mangoes and, on an interesting side note, the United States announced a national shortage of tapioca pearls last year due to the increasing bubble tea trend. Luckily the UK hasn't run out yet.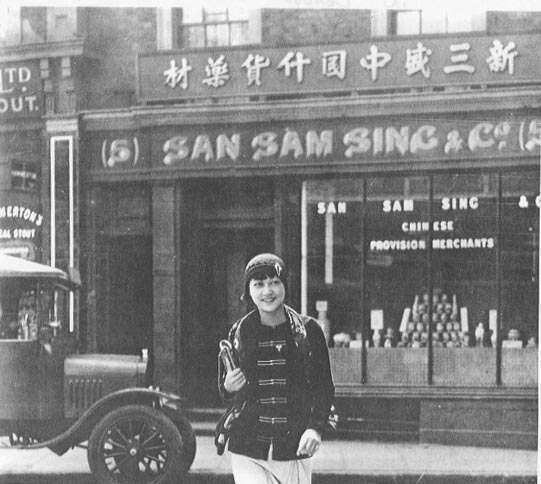 Anna May Wong in Limehouse Causeway 1928
OUR TOP PICS OF SHOREDITCH
Some of the most interesting and unique Chinese offerings are still in the East End so here are our favourite Chinese spots in Shoreditch.
Bull in a China Shop - Bar & Restaurant - When the sun sets, this restaurant and bar live music, bao buns and other delicious Asian-fusion dishes with the East London twist! Rustic interior with teak-style tables and plenty of atmospheric ambiences.
Quaker Street Coffee - Cute and snug coffee shop off the pavement just by the Overground line, on the other side of Shoreditch High Street. It's always busy and full of people from all backgrounds. The coffee shop specialises in coffee and bubble teas, with a swanky graffiti shutter.
They also have a fully functioning photography and broadcasting studio for events and creative production. More information here.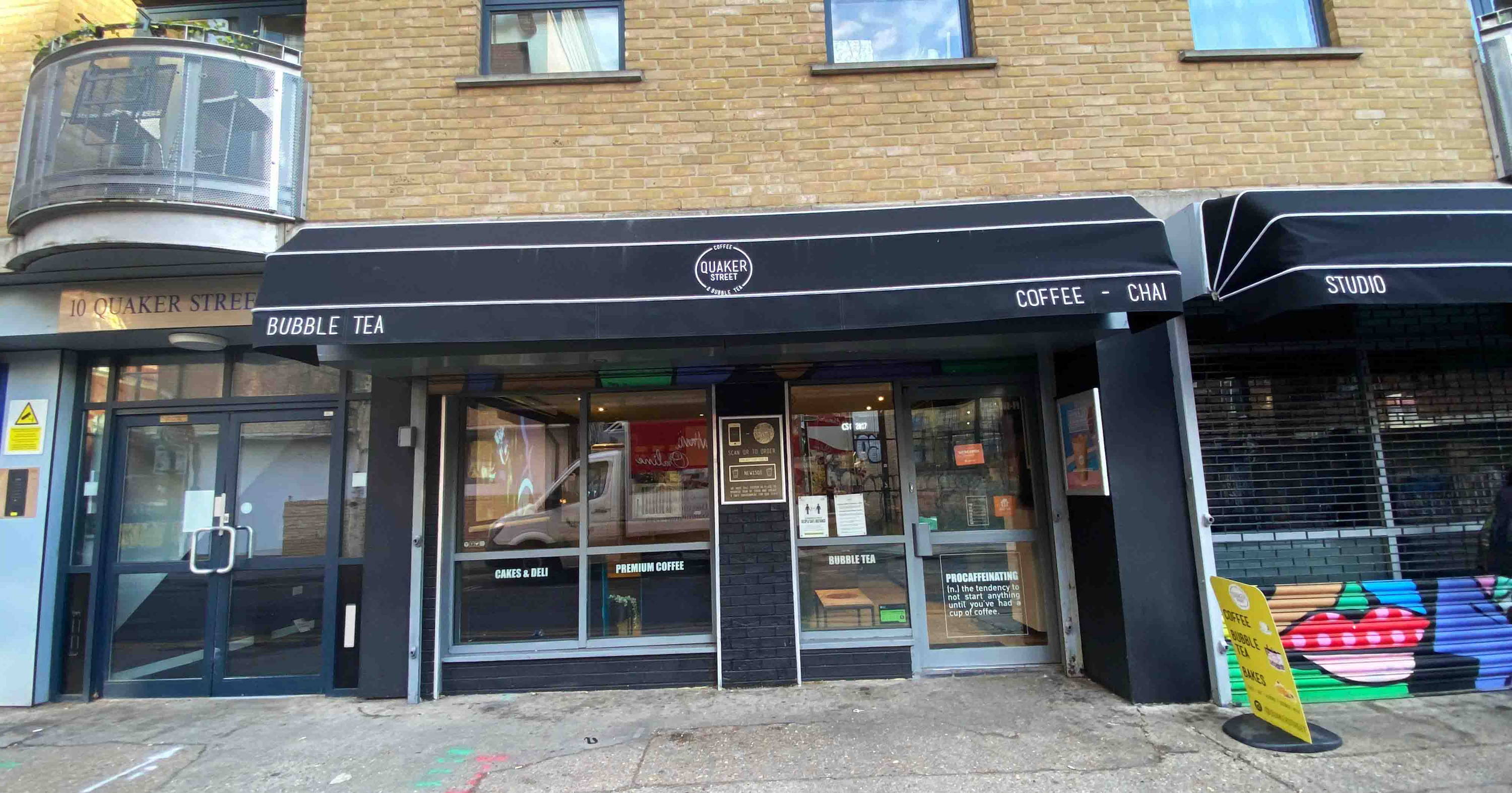 Ong Ong Buns - Just off Brick Lane on Bethnal Green Road, this awesome Chinese and Malaysian pastry shop serves traditional bread rolls, cookies and Malaysian cakes with Pandan and coconut milk. We have had the honour of sitting down with Co-founder Aaron Mo, to discuss his background in research of the changing landscape of London, through his studies and how Ong Ong Buns came to life in 2020. More information here.
INTERVIEW WITH AARON MO OF ONG ONG BUNS
Tell us the story of how Ong Ong came to life from an idea to opening one of the best Chinese pastry shops in East End! Is Ong Ong named after something sentimental?
The idea of opening a Chinese bakery came from my Malaysian wife's comment that most of the food in London are sandwiches, croissants, and very sweet pastries. Icy arrived in London at the beginning of 2020 and hadn't adapted to western food. During the lockdowns it became apparent we were frequently visiting Chinatown for food. I'm not a fan of Chinatown's impersonal environment and felt we can set-up something more serene in an area outside Chinatown. Shoreditch was perfect because it's a foodie area the residents are open to different f&b concepts.
Ong Ong is our cat, named after a Blur song, in the Magic Whip album, about Hong Kong.
Has the pandemic been a driver in bringing your business idea to execution?
I had a career in policy research. The pandemic helped me to pause, reflect and realise that I was not happy with my career choice. In February 2021, I started to switch my focus on fundraising and researching for Ong Ong Buns.
Was it just a coincidence that you decided to open your shop in Shoreditch? How's this area treated you?
It wasn't. I know the area very well: I had lived on Kingsland Road; I use to go out to clubs in the 2000s (pretending to be a hipster); and I had studied its art-led gentrification for my Town & Country Planning Masters. I knew locals would be interested in an unusual cuisine and allowed (even embrace) us to experiment on our interior design and branding. It's a perfect place to pilot a Chinese bakery outside of Chinatown.
Our neighbours have been amazing. There is a good network of support on Bethnal Graan Road and Brick Lane, especially during December.
As you have researched the ever-changing communities of London, what's something surprising that you found that people don't talk about in terms of change?
Restaurants adapting to their context is normally seen in negative light. We didn't want to plonk a generic Chinatown bakery in the East End. Over time we listened to customer feedback and adapted our menu accordingly.
For example, there are many vegans in Shoreditch and many asked for more vegan food. A vegan sausage roll may not be a traditional Chinese baked good; however, we wanted to cater customers from all backgrounds and their changing dietary habits. Hong Kong bakeries are increasing their vegan range, why shouldn't the London equivariant also evolve.
We have seen an increasing Chinese community develop across Canary Wharf and Tower Hamlets. Do you think the reception of established communities has been positive?
It's difficult for me to say as I was born and bred in Greenford, Ealing. Asians were a minority in my neighbourhood. All I can say is that I was never bullied about my heritage, and I never saw signs of racist whenever I went to Chinatown or Colindale.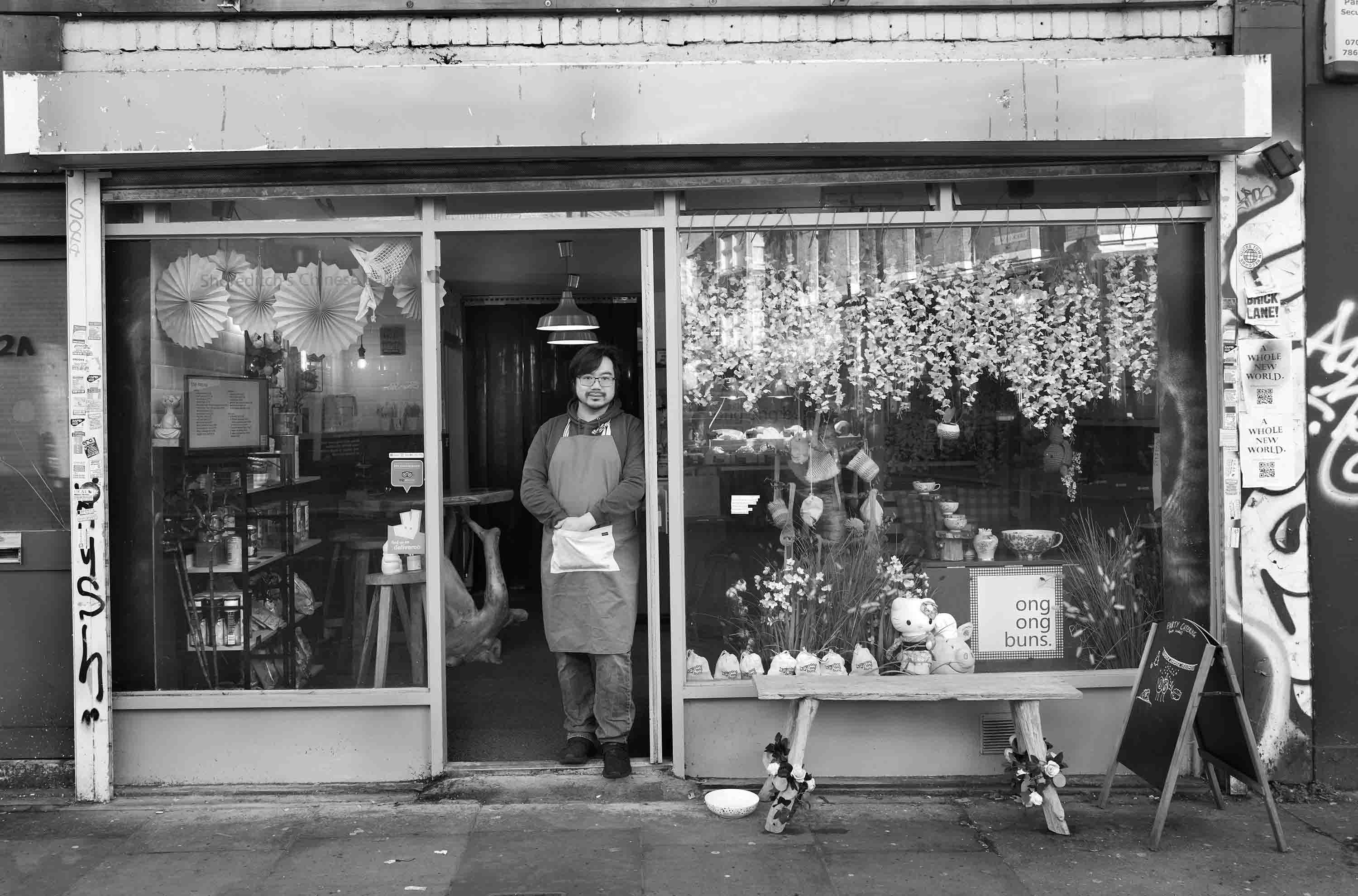 It's the year of the Tiger, what does this mean for the future of Ong Ong Buns?
It's the year we will be a permeant fixture of the London food scene. We are having many conversations in the background and will have some news before the end of our current contract (28 Feb 2022). Follow our Instagram to keep updated
Do you see the increase in Chinese immigration providing positive change for Shoreditch and beyond?
I have known Shoreditch for over 20 years and have seen the area constantly changing and all the newcomers to the area embracing to the eccentricity of the area.
The increasing number of Asian local businesses in Old Street and Bethnal Green will provide an additional dimension to the area. Since opening the shop 6 months ago, there is a new Japanese café and bubble tea shop. I like the increasing variety of food choice in the area… I'm never bored for dinner!
If you had a message for all of Shoreditch, what would it be?
Thank you for your continual openness to eccentricity.
You can now purchase E1 Brew beers with some of Ong Ong's original Chinese treats throughout the celebratory month of the Lunar New Year. This rawr-ing bundle is available until 31st March on Deliveroo and Just Eat!
Happy Chinese New Year!