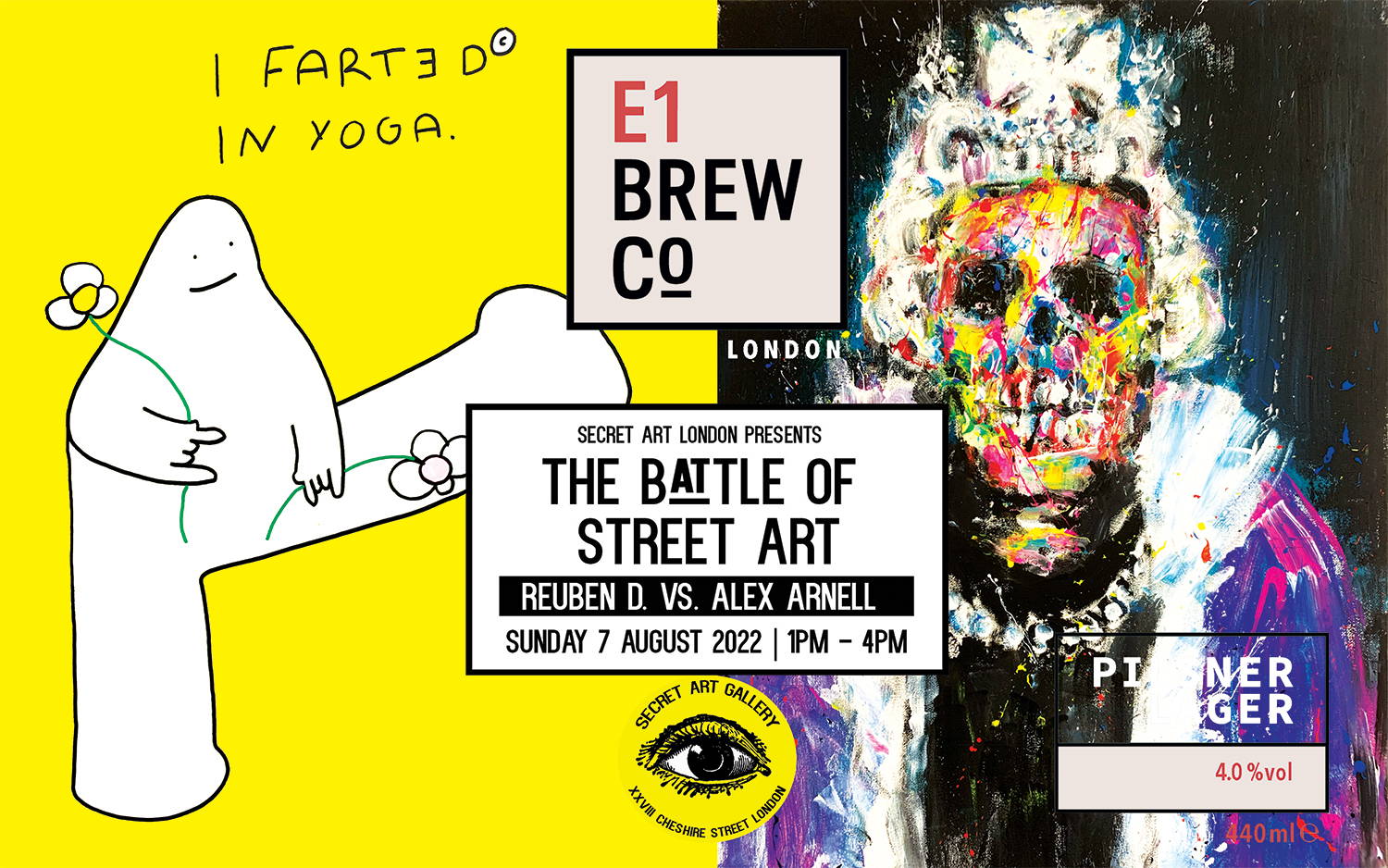 Secret Art london x e1 brew co
street art battle.
Fight!
A glorious summers day, two blank canvases, lots of paint, and even more E1 Brew Co Beers made for an enjoyable day at Secret Art London for their Art Battle between Alex Arnell and Reuben D.
Alex Arnell, the popular and established anti-establishmentarian art veteran vs the upcoming Reuben D. who has recently taken London by storm with his clever illustrated comments.
Let battle commence!