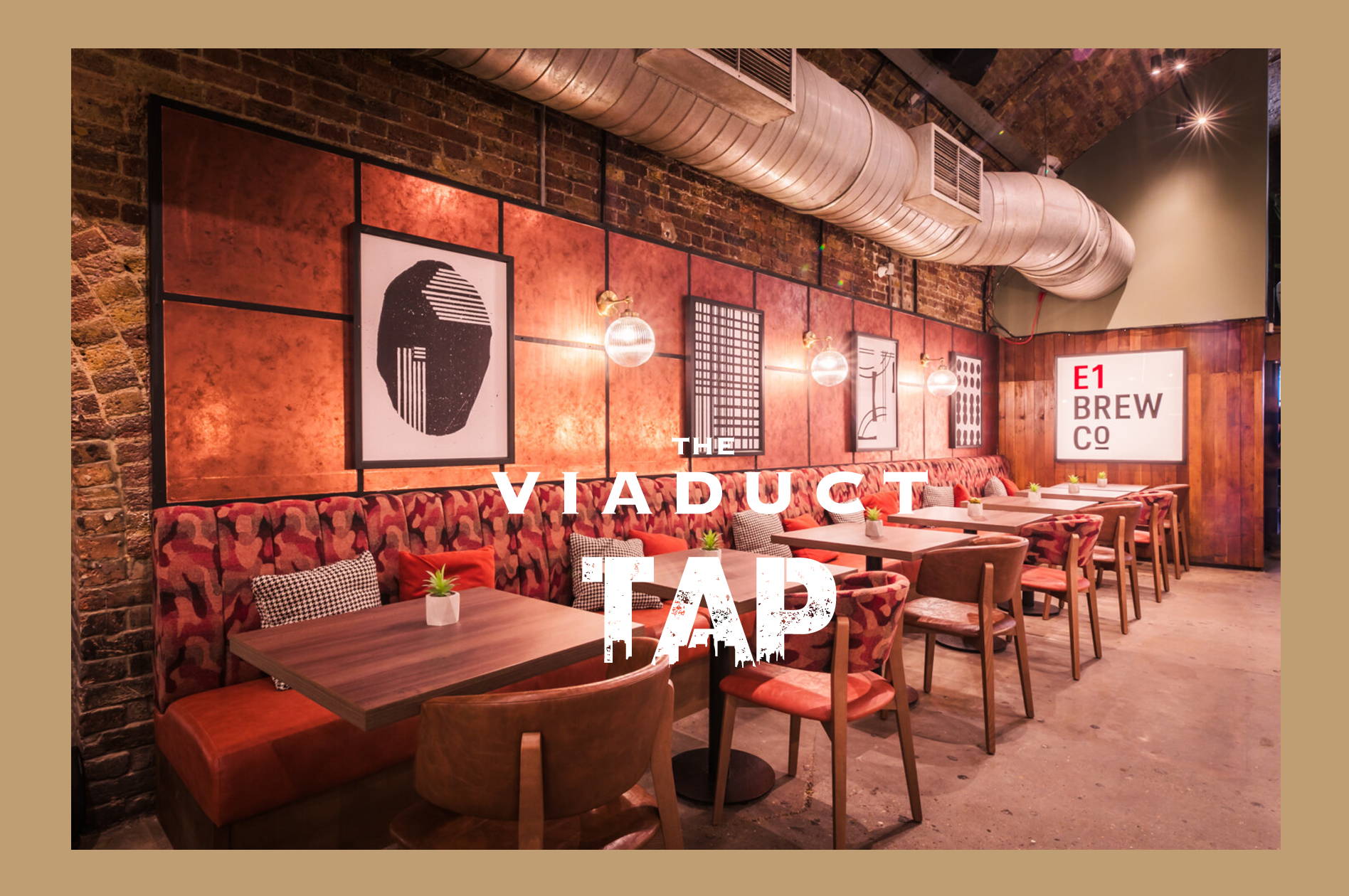 Come and enjoy our Tap room
E1 Brew Co have partnered with neighbours, The Viaduct, here at the arches to create our tap room.
Come and enjoy E1 Brew Co plus a host of other fine brews.
We also have a rotation of local craft brews coming soon!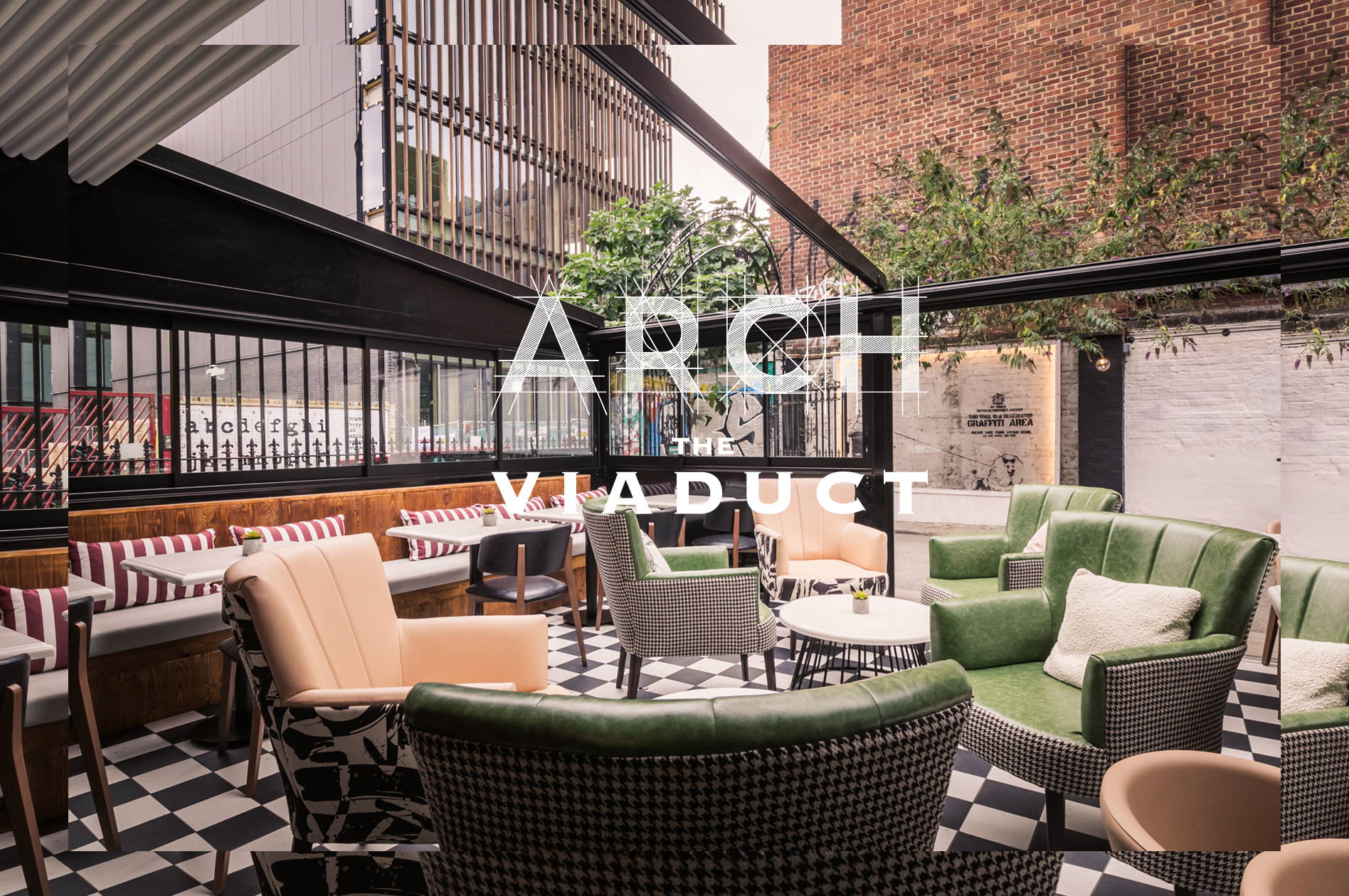 What could be better than eating some properly decent food with your E1 Brew Co pint? Looking out the window at some properly decent art while you do it, that's what!
Looking out of the ARCH terrace windows you'll be able to see current works by Ben Eine, WrdSmth and Banksy.
Plus, The Viaduct are currently commissioning other walls in the courtyard to be painted.
A proper feast for your eyes.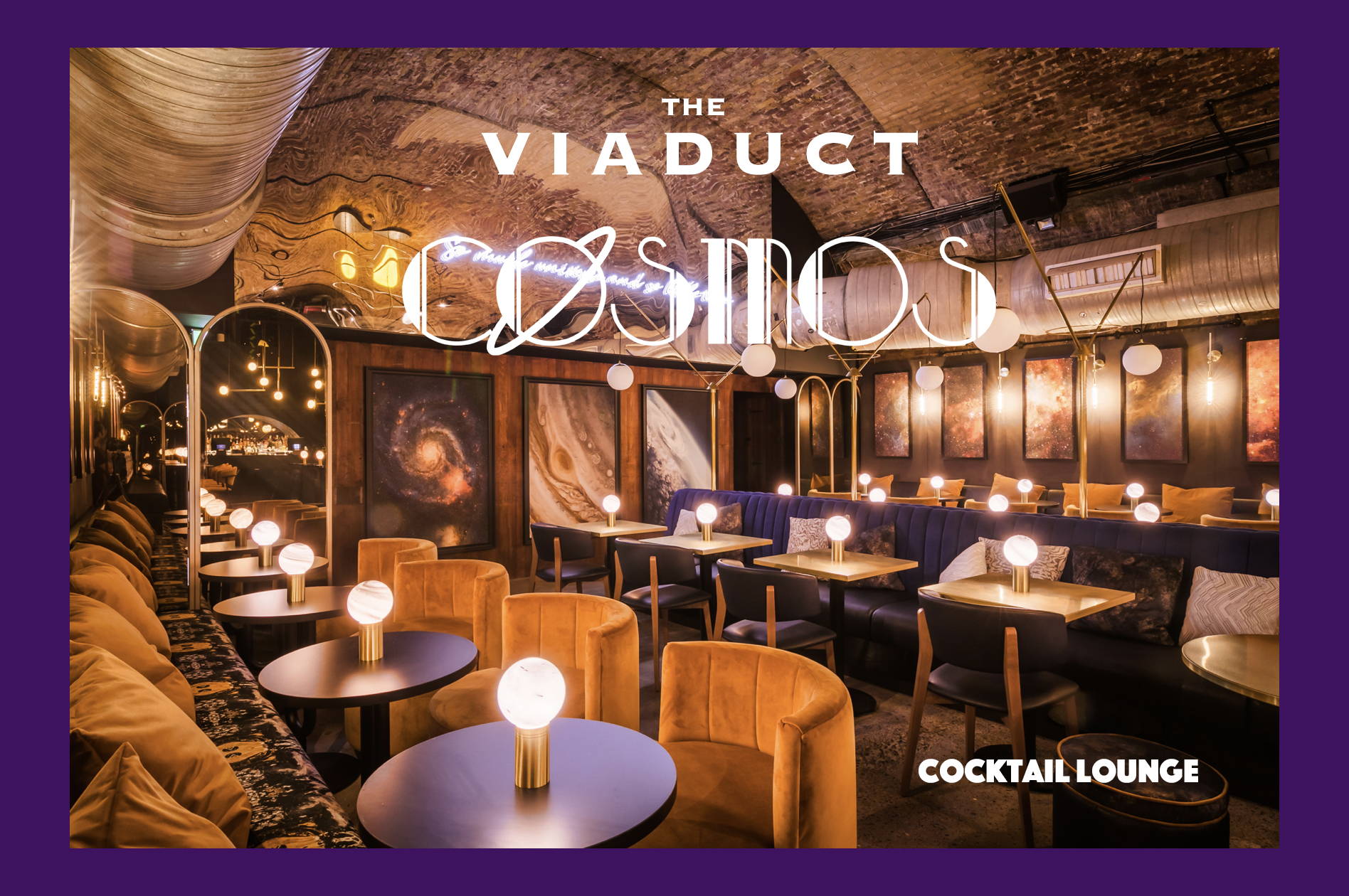 Go intergalactic at Cosmos
Is the Cosmos Lounge at The Viaduct the closest we'll ever get to the USS-Enterprise D Ten Forward Lounge?
The nebulous and planetary images adorning the walls transport you to an other worldly experience.
Beam me up scotty!