Kwerk SoundPower x E1 Brew Co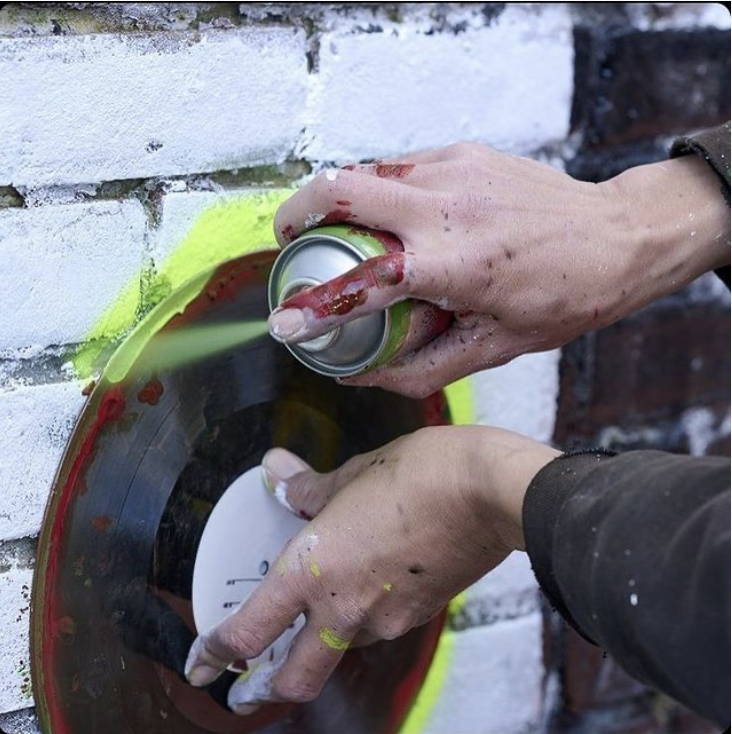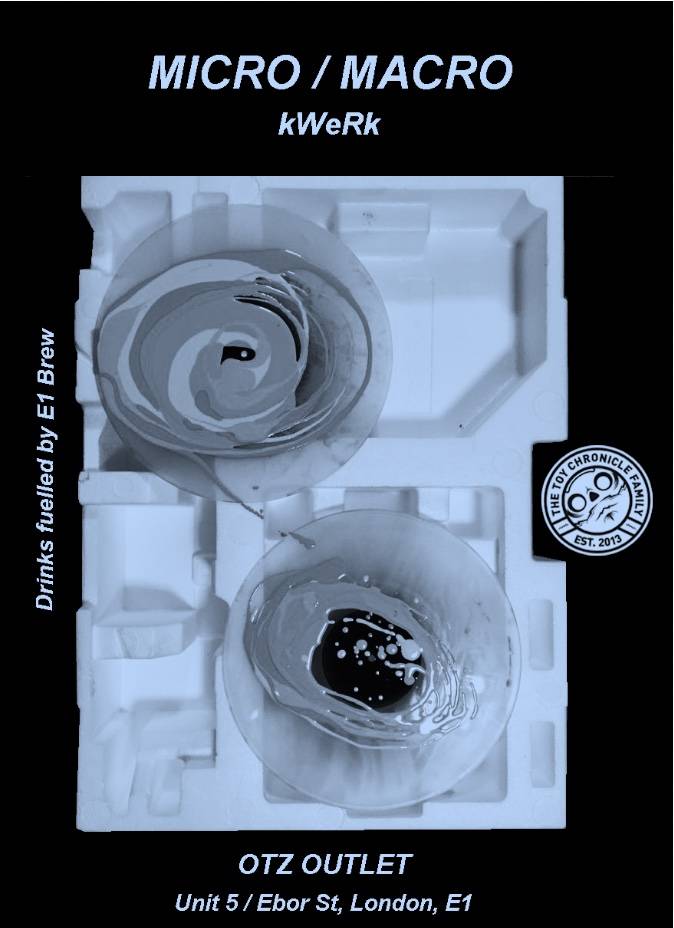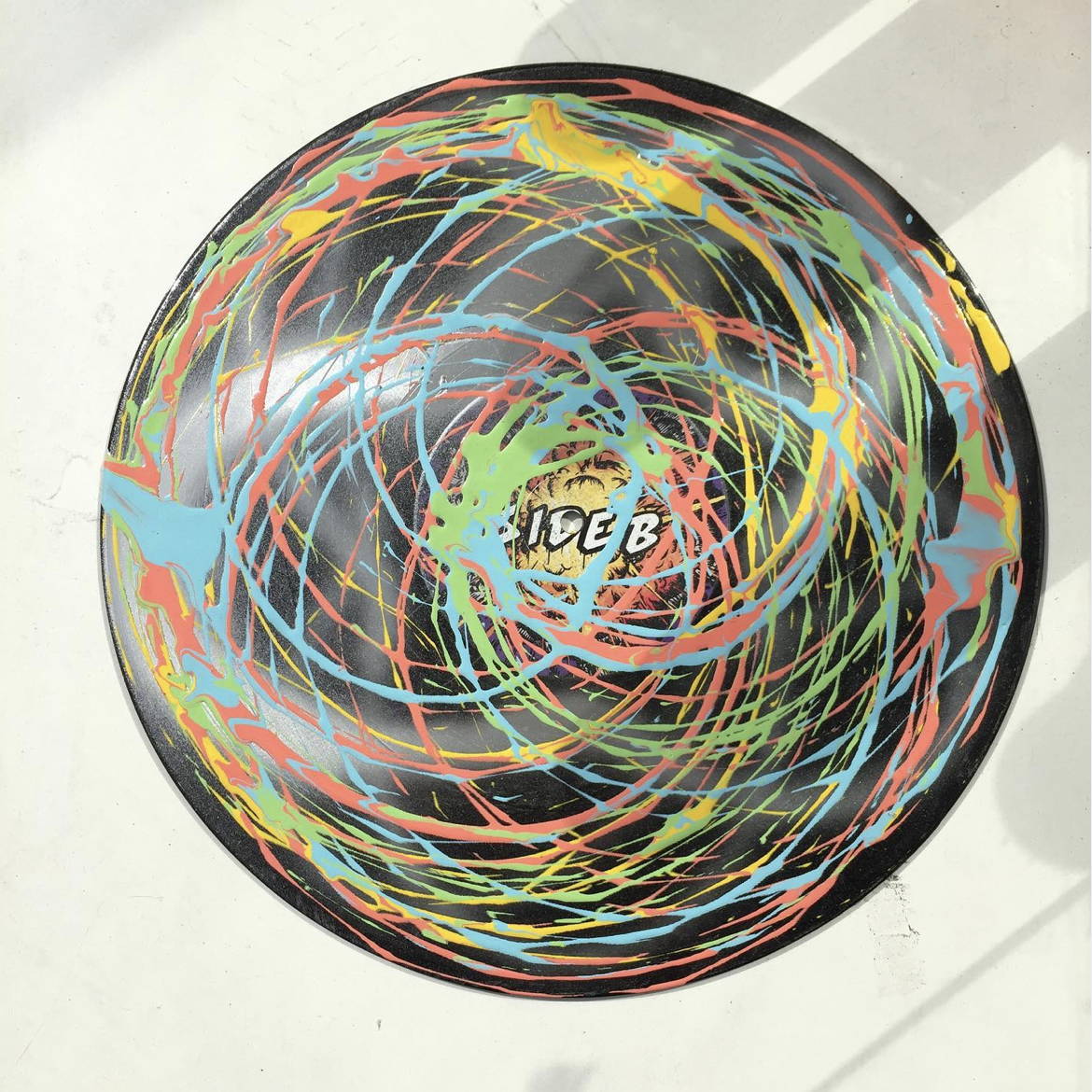 We had a party with Kwerk SoundPower
Kwerk SoundPower
Low key drone and rhythmic clanging interspersed with melodic hums, bluesy harmonica and industrial sounding scrapes give Black Sabbeth/Led Zeppelin feels that seem intrinsically influenced by, this time, the buzz of London instead of industrial Brum.
Listening, we can't help but be reminded of the constant aeroplanes overhead. The slowing down and deepening of the engines as it comes into orbit above the capital. Or the trains metallic clattering over the arches. The ever present clanks of building developments and road works. Horns beeping and buskers playing on busy streets. Bicycles bells and innumerable passing conversations.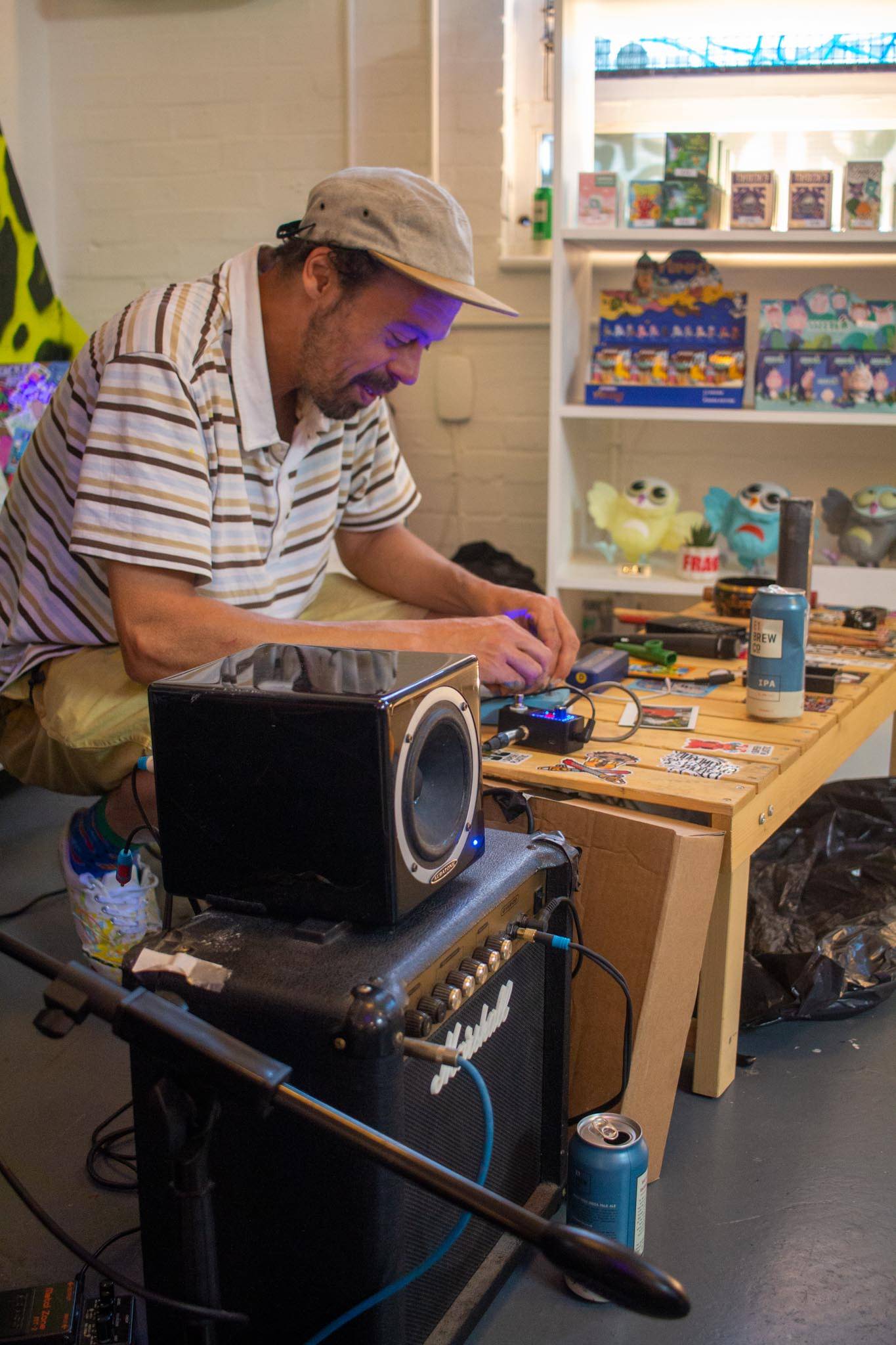 Kwerk's music seems to pull from this, and just like the discordant and sometimes overwhelming cacophony that London creates, Kwerk's sound rises and settles into that familiar hum and drone with which Londoners are well aquatinted. As familiar as Kwerk's blues harmonica, weaving between the complex and chaotic mesh of sound.
The afterparty remained outside for a while where laughs were had and E1 Brew Co beers were drank. It was a special moment.
E1 Brew Co created, probably our cutest, custom collectible cans designed by Kwerk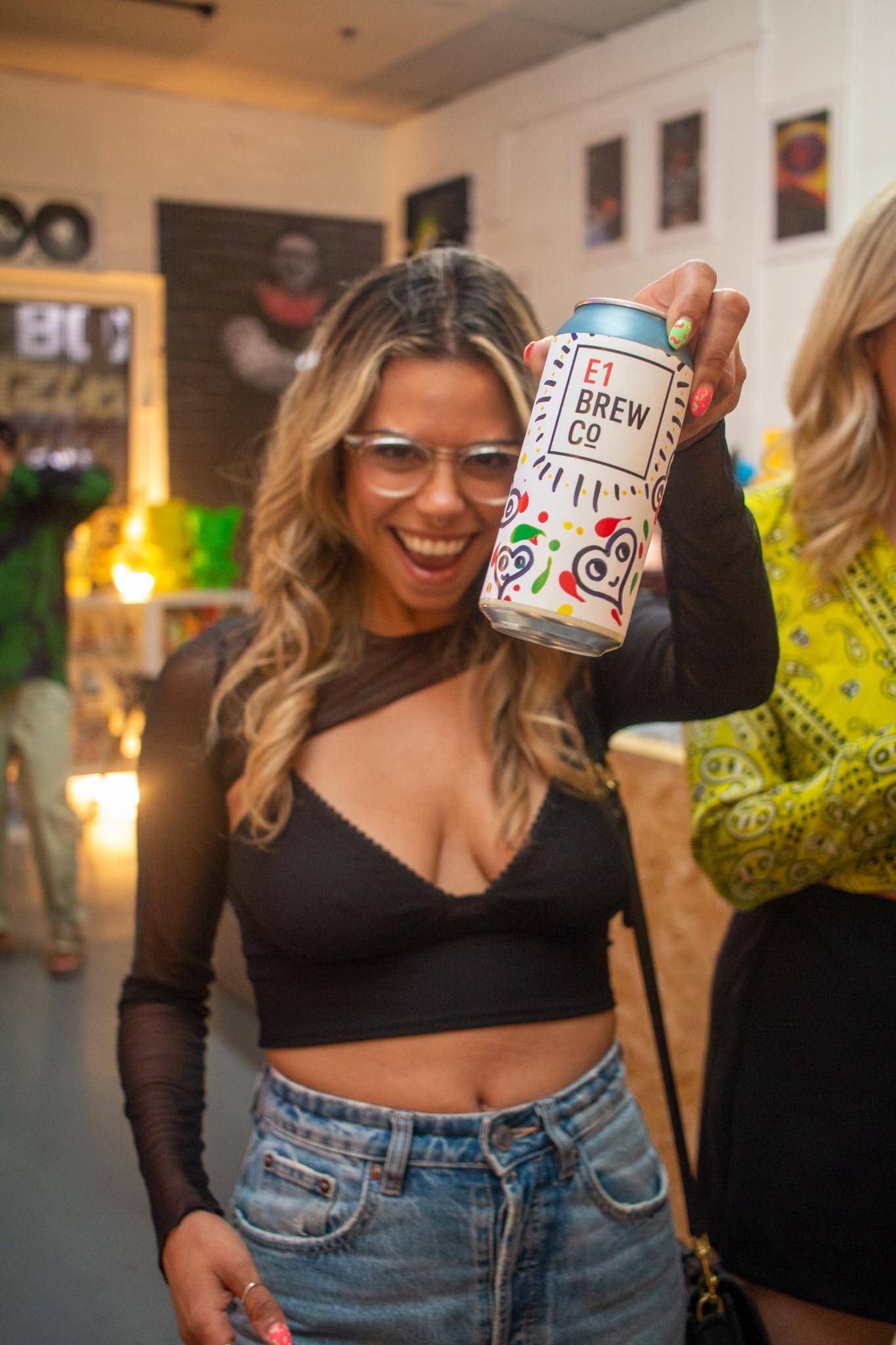 Outside the zone press release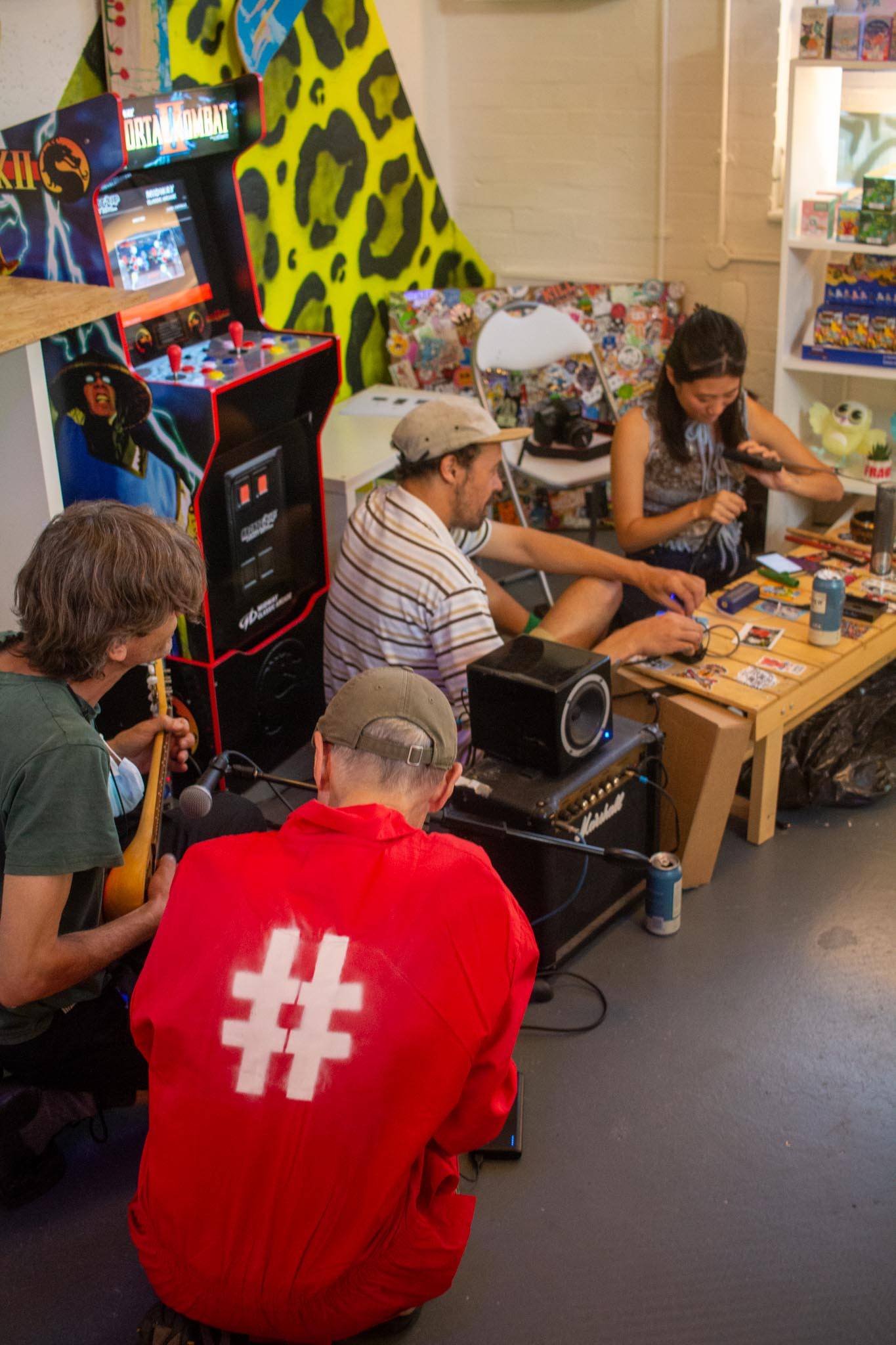 Micro / Macro
kWeRk
The title Micro/Macro responds to the idea of repeated reproduction, interference and use of modular forces.
The exhibition included multidisciplinary art forms moving between audio forms and minimalist lines.
Kwerk's exhibition continues his exploration of how sound influences our hyper visual perception situating his audience in a semi permanent immersive state.
The artist aims to construct new audio and visual narratives using analog and digital outputs.
In a time where digital downloads are the norm, Kwerk re-uses old technology and subverts the context by adding/distorting the audio with his signature paintings on vinyl.
The exhibition will showcase his vinyl series, which use centrifugal forces to create unknown/automatic paintings.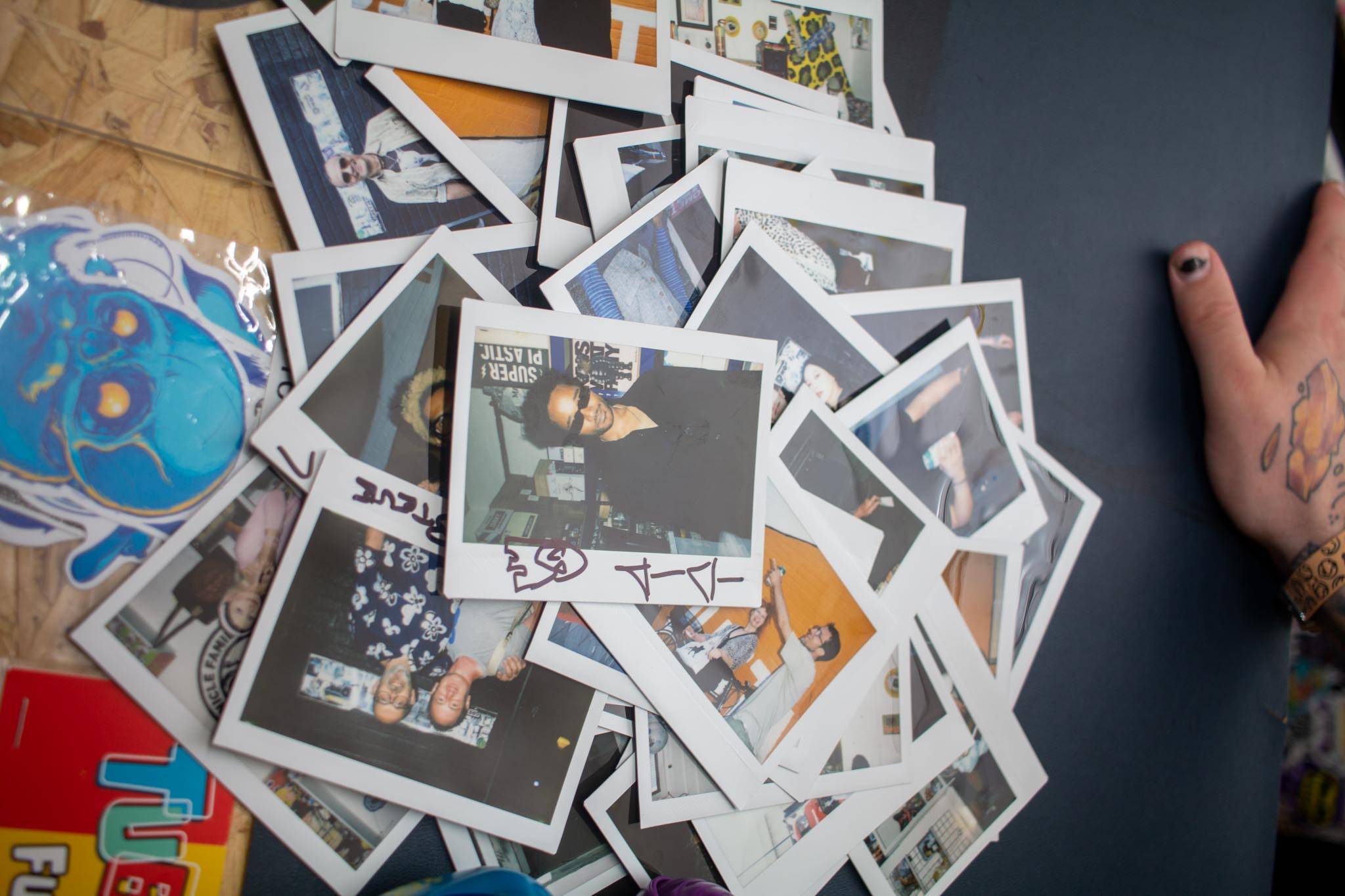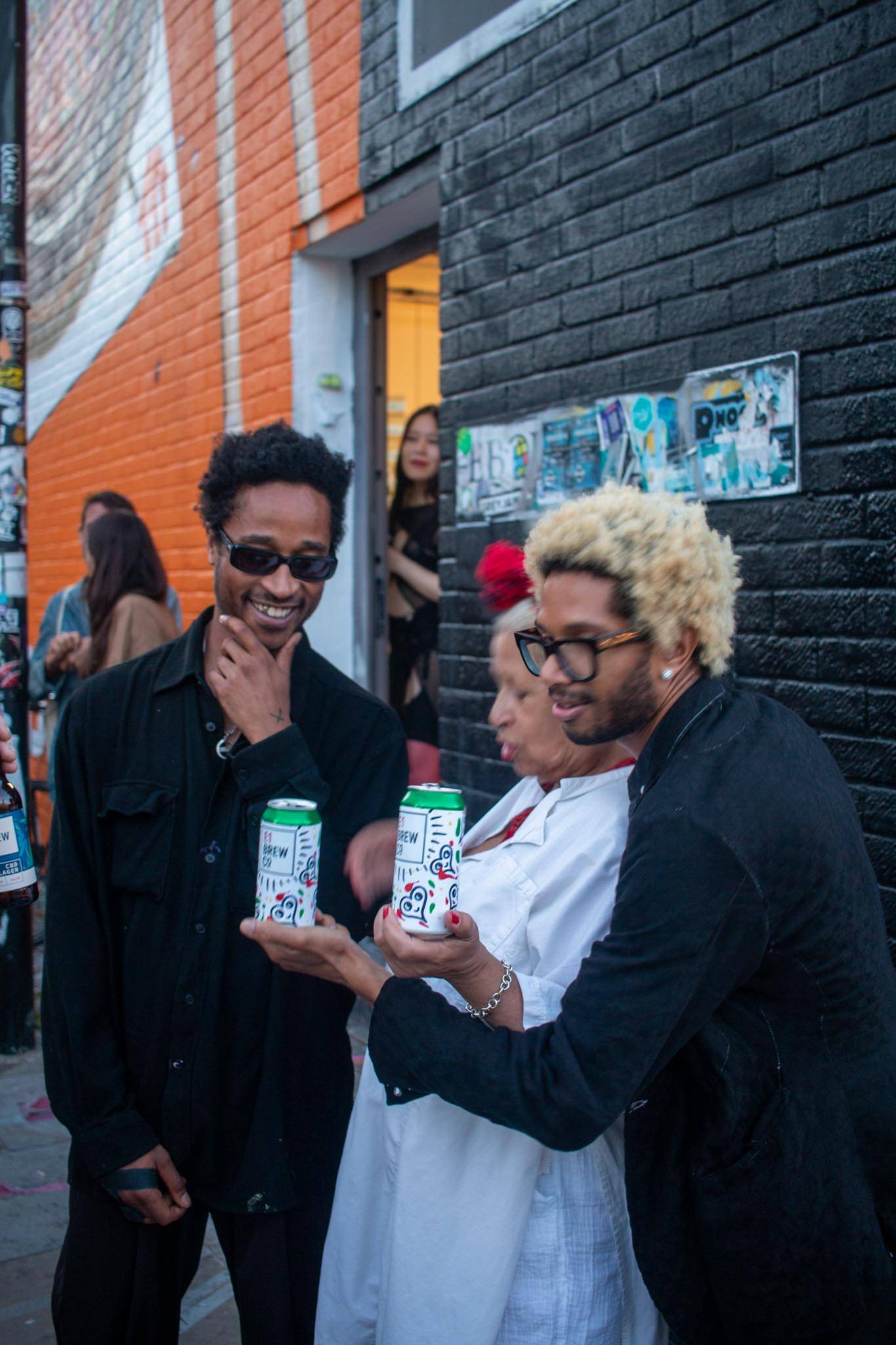 "Altered as a result of the process"
...is the artist "motif" as he conceptually formalises time and space with sculptural paintings that mix repurposed items with analogue/new technology to create complex forms.
Differing media lay the foundation to what Kwerk calls "undefined forces" or "a playful interaction between the random and the controlled".
The exhibition included an orchestrated vibrant soundscape, performed live while the artist creates a conceptual visual language simultaneously on different surfaces. Different media's lays the foundation to what Kwerk calls undefined forces or a playful interaction between the random and the controlled. His thematic cluster approach to painting mirrors his field recordings, paving the way for unexpected encounters and tonal narratives that blend and drone almost poetically and create vibrant audio colours.
Formal aspects to the artists work are his time line paintings which create multi layered dimensions of time and space over found paintings.
The show raises urgent questions about situation with the now, beyond and future realities.
Curator: OTZ
Support from The Toy Chronicle | Drinks fuelled by E1 Brew co.
OTZ OUTLET | Unit 5, 1 Ebor St, London, E1 6AW – otzgallery@gmail.com