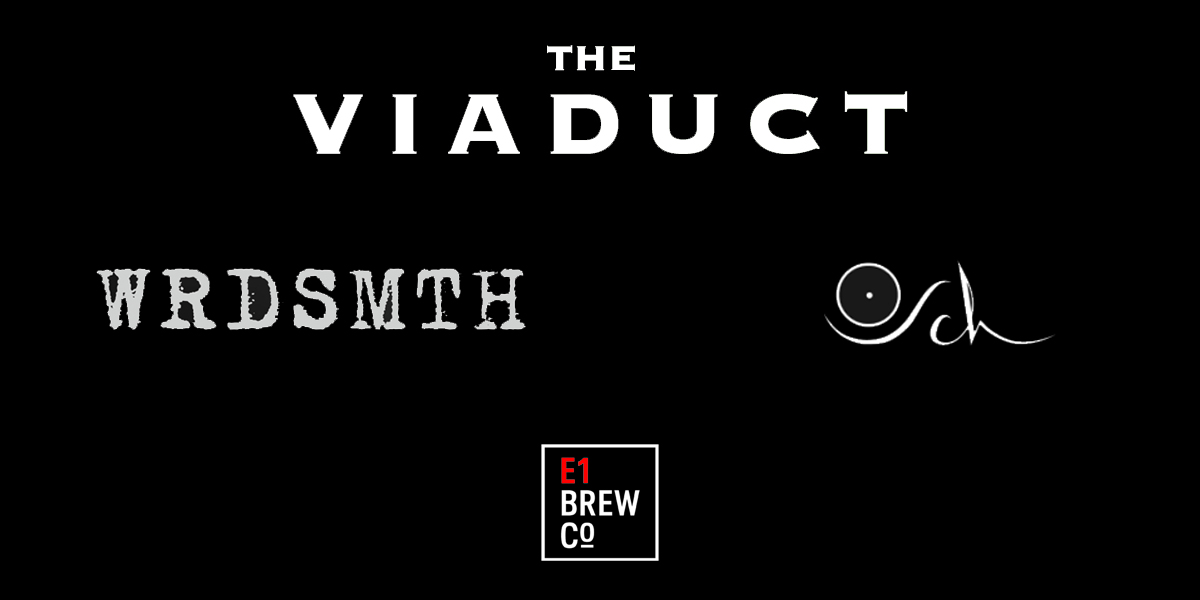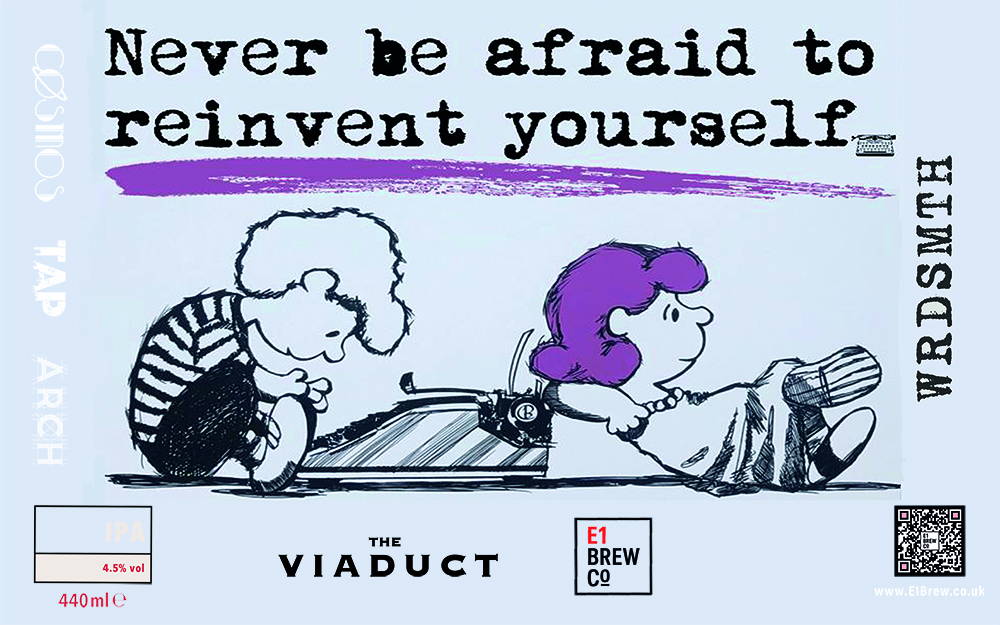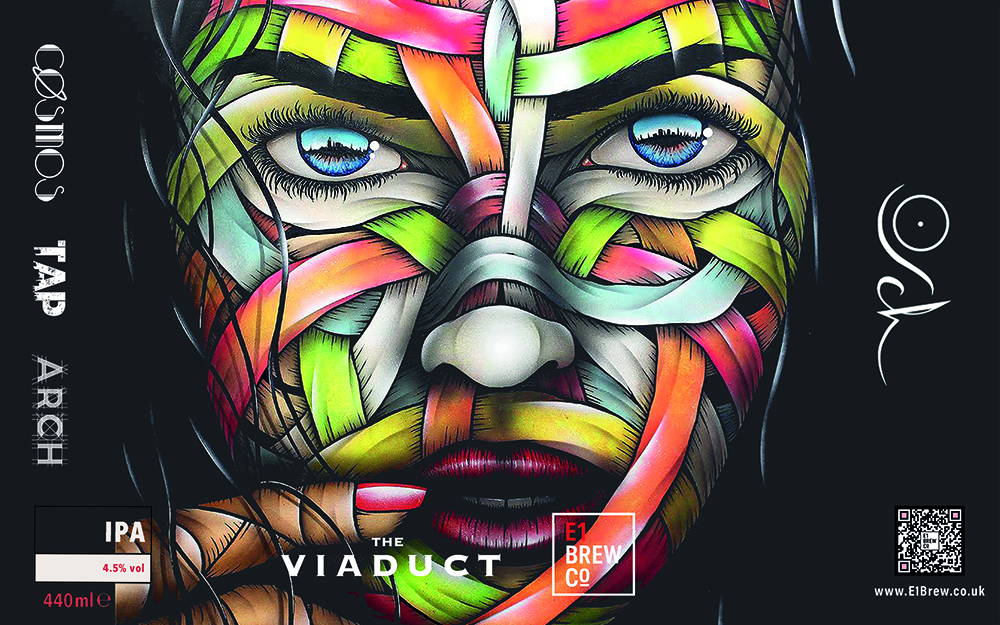 E1 Brew Co collaborated with WRDSMTH and OSCH to create limited edition art cans for the event! They came down to The Viaduct and painted the courtyard walls in the iconic "designated graffiti area" as assigned by Banksy.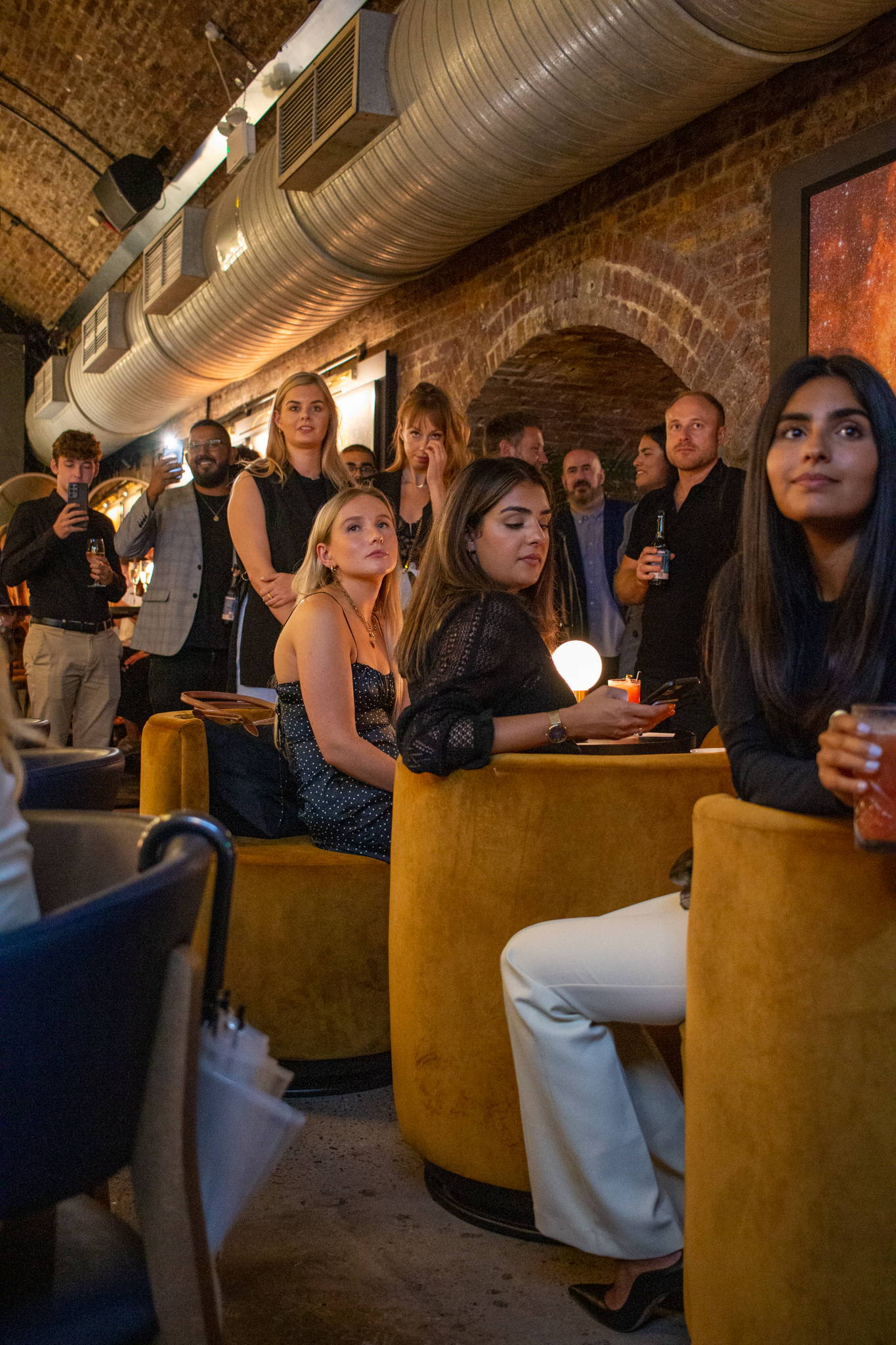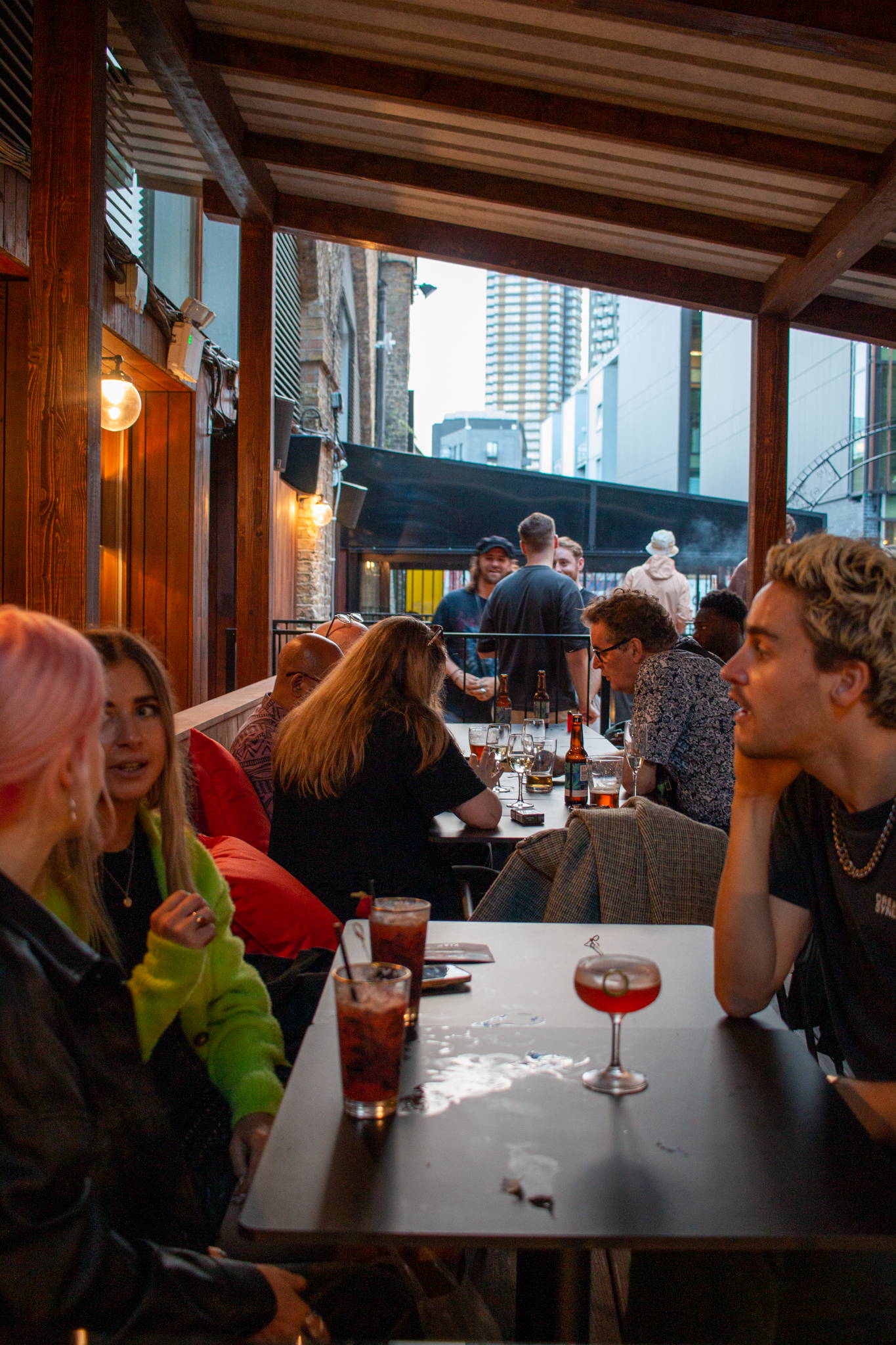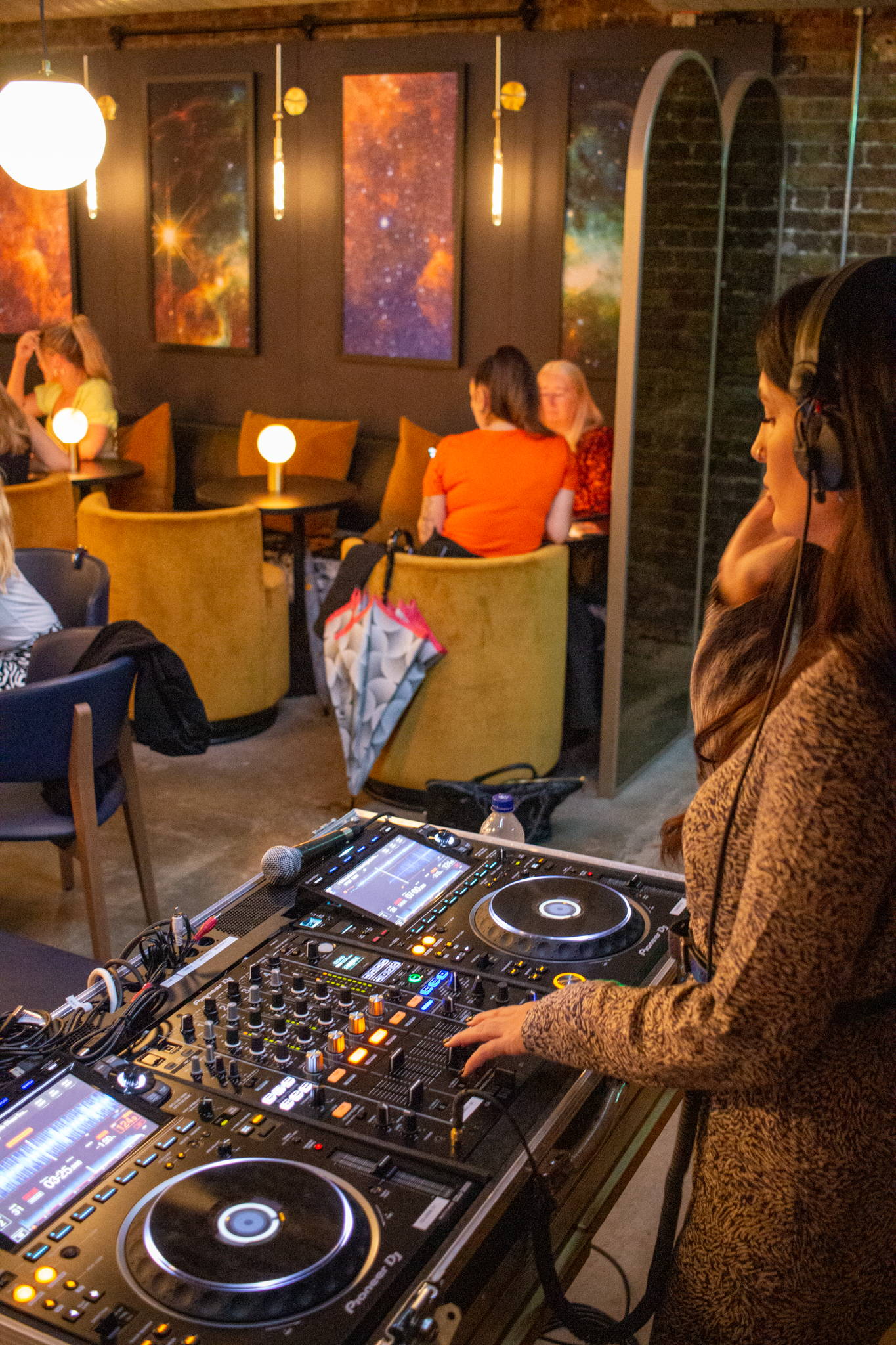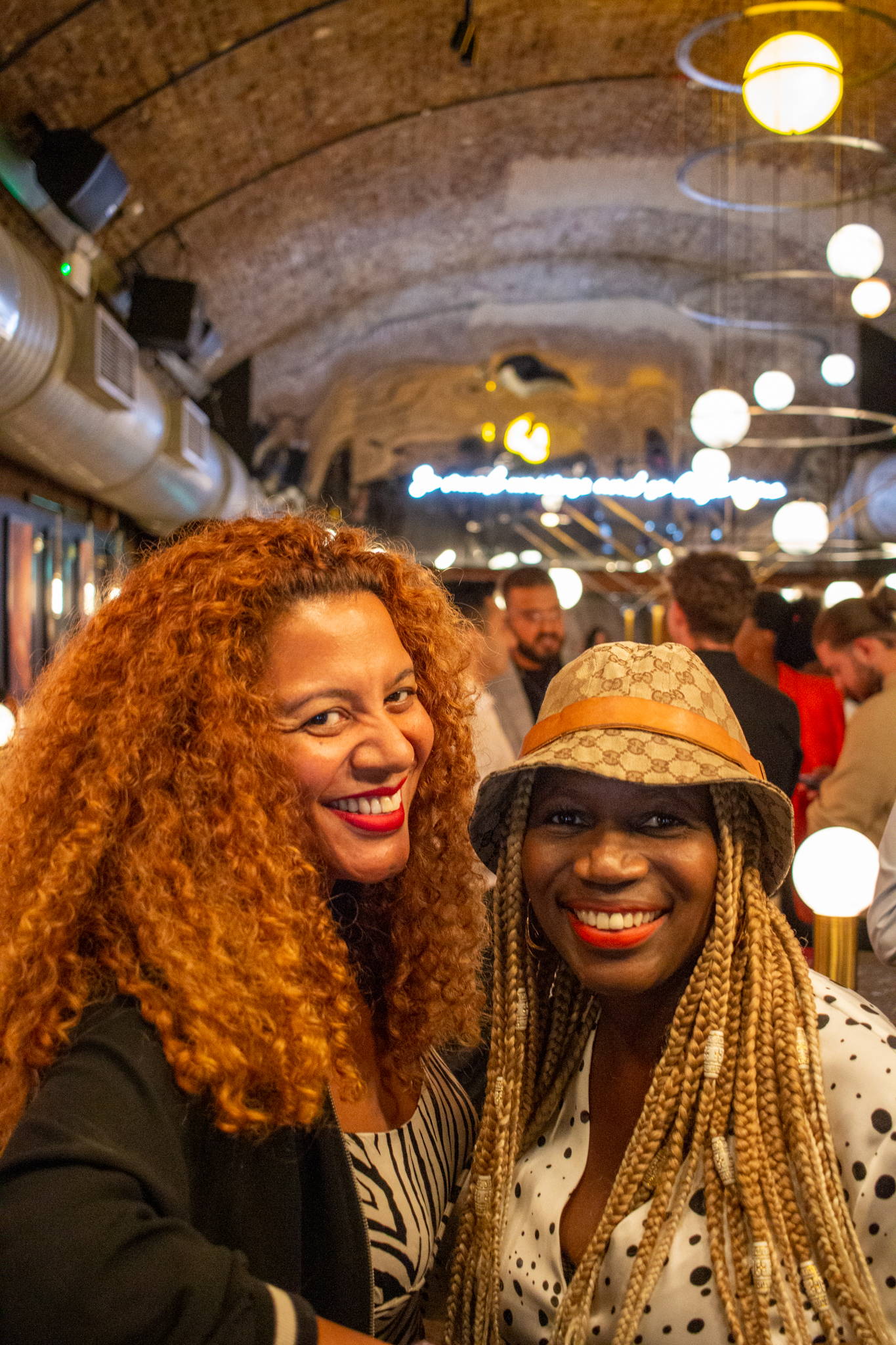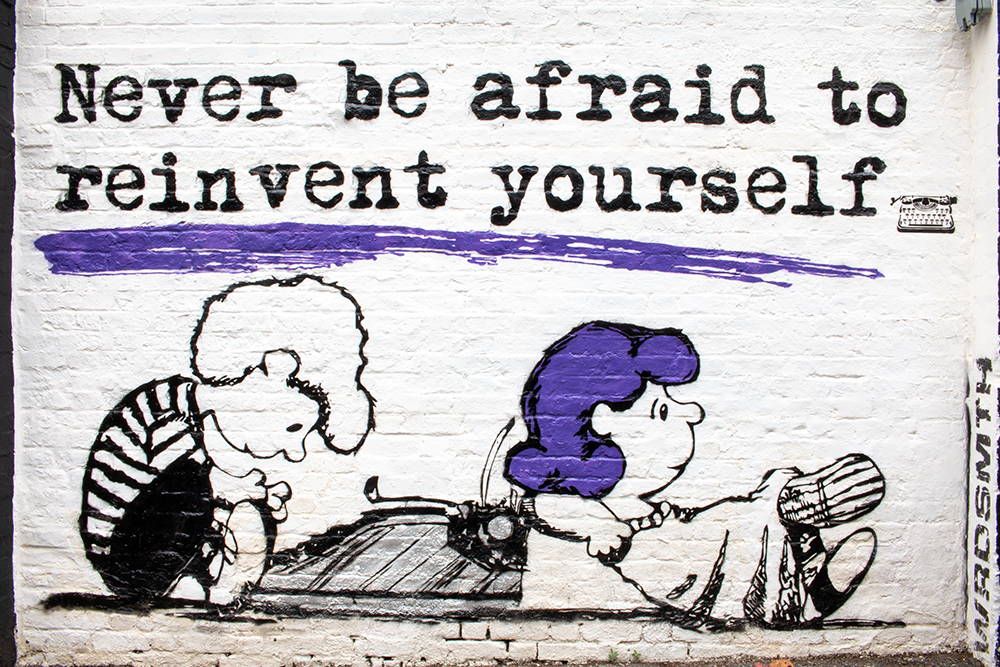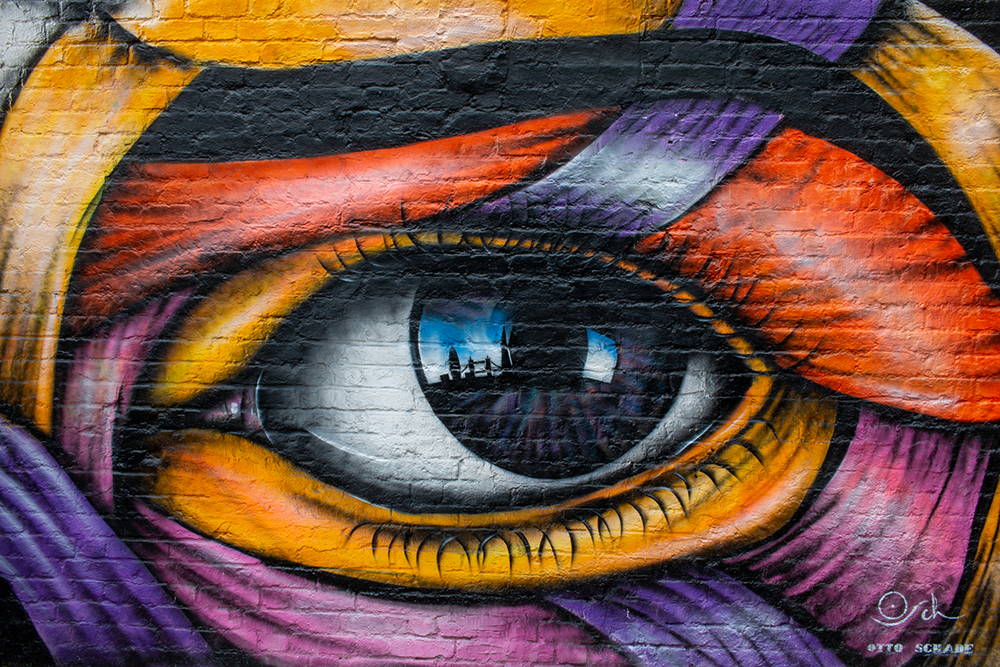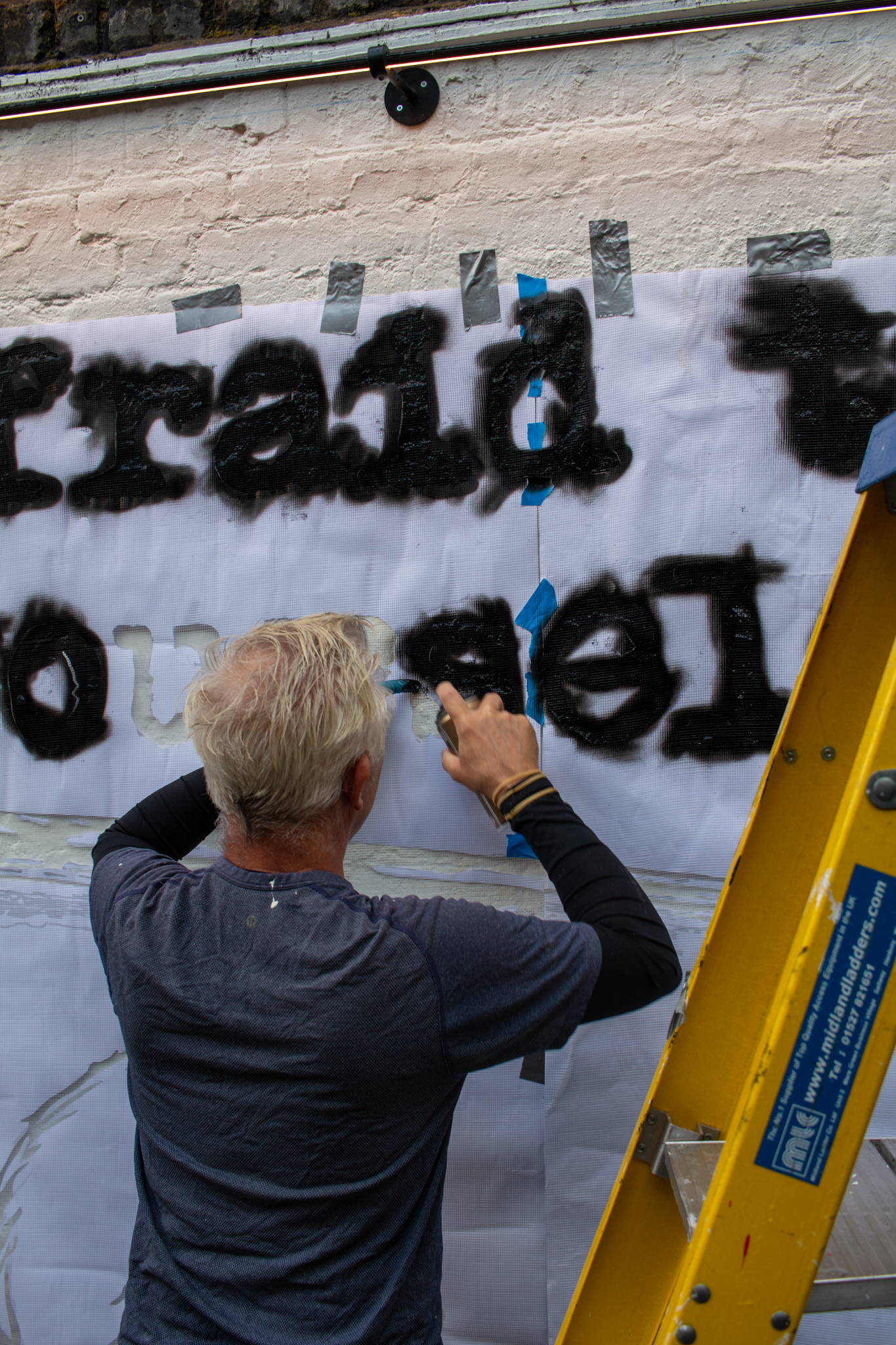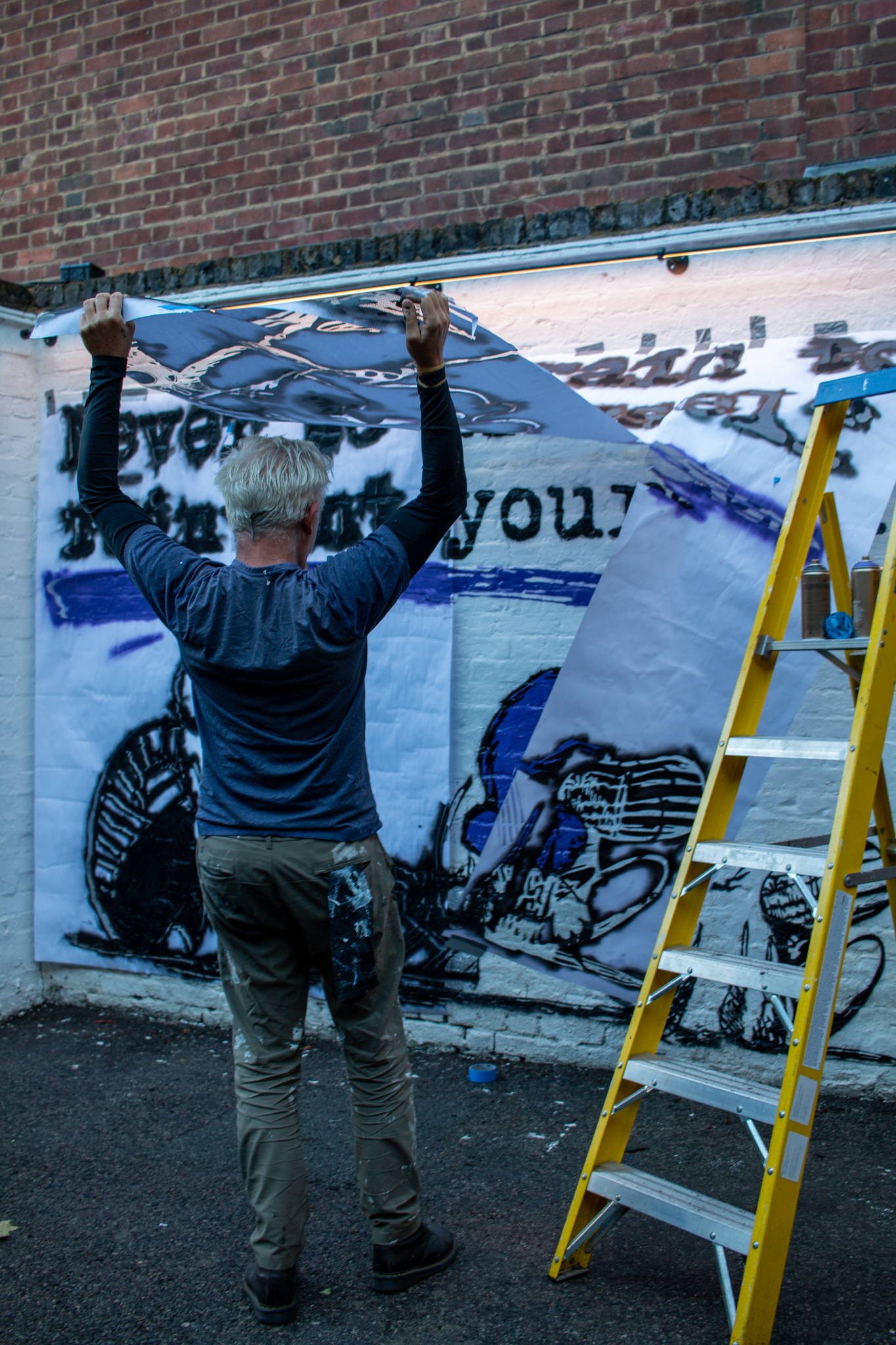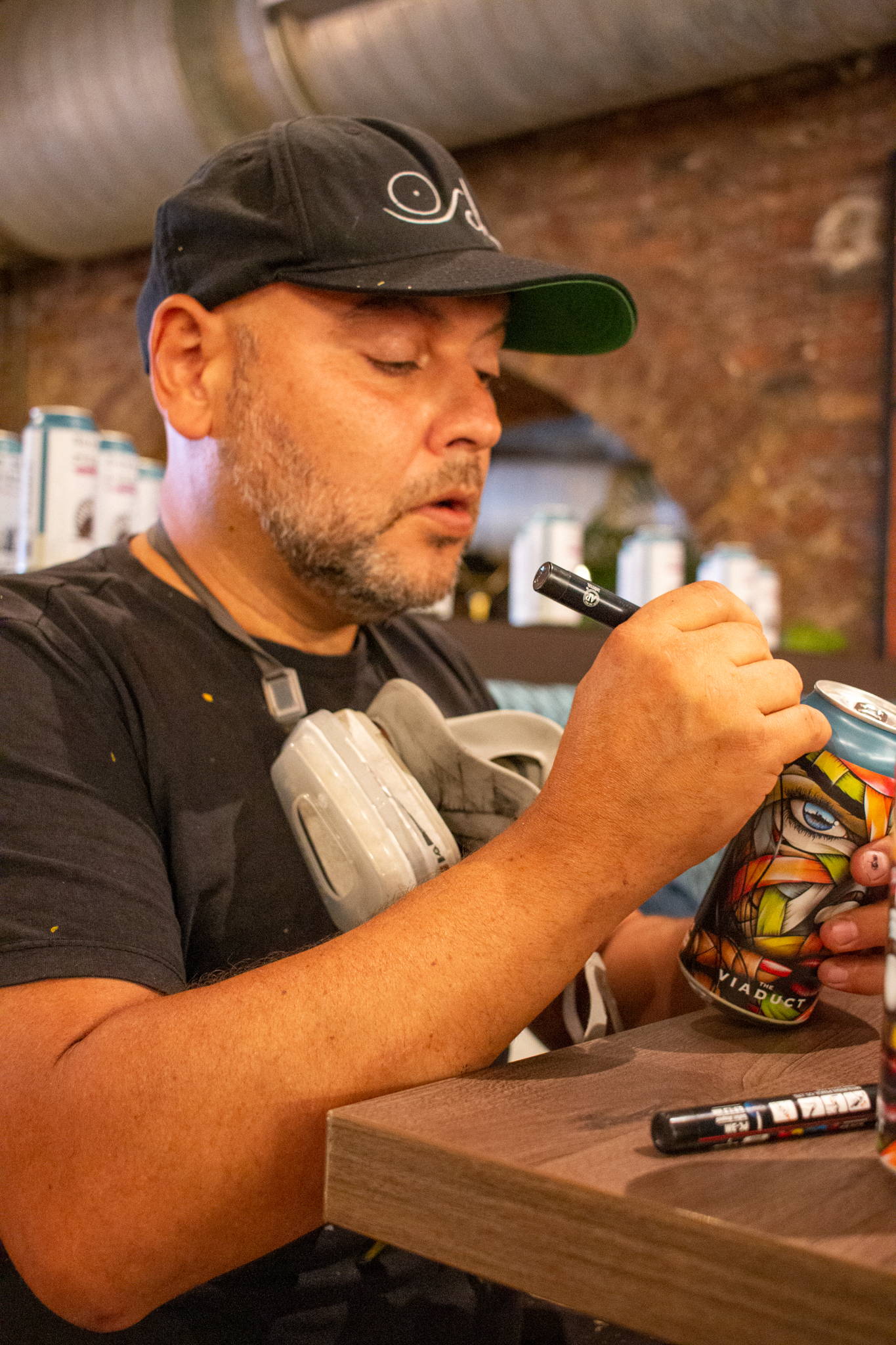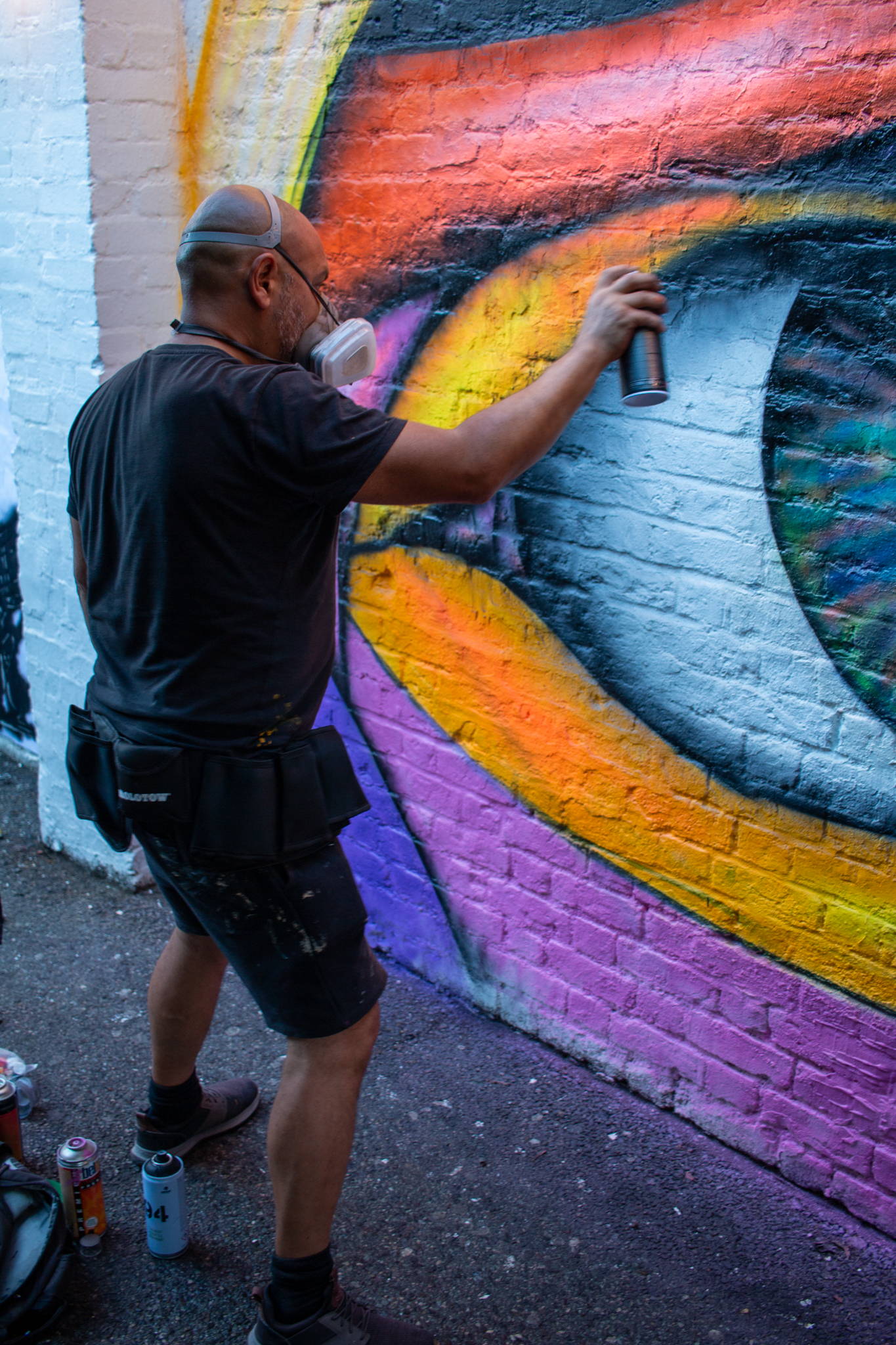 WRDSMTH putting up his Peanuts stencil featuring Charlie Brown and Lucy Van Pelt with the text "Never be afraid to reinvent yourself" in The Viaduct Courtyard
Otto Schade - OSCH - signing limited edition cans and painting his wall in The Viaduct Courtyard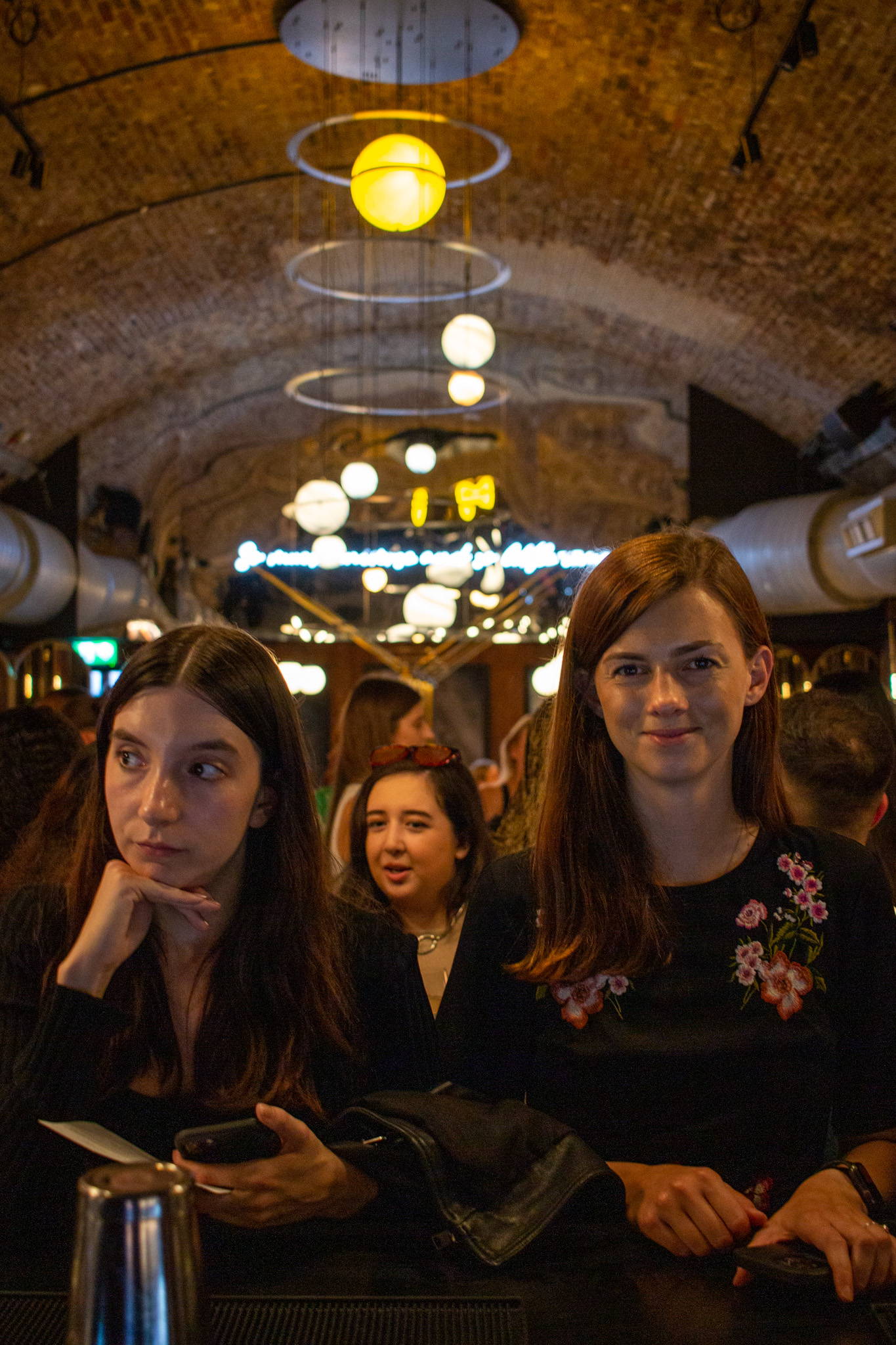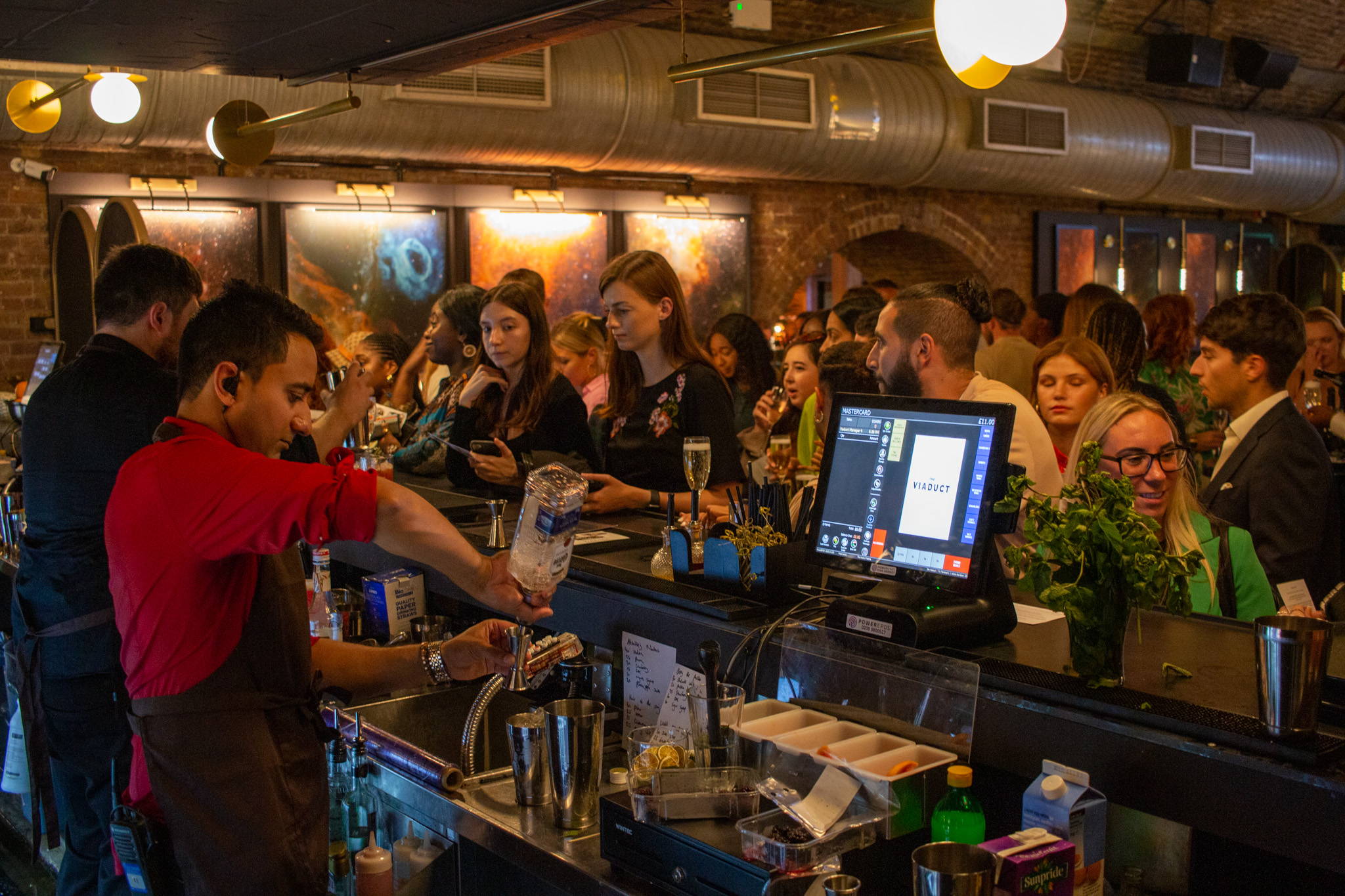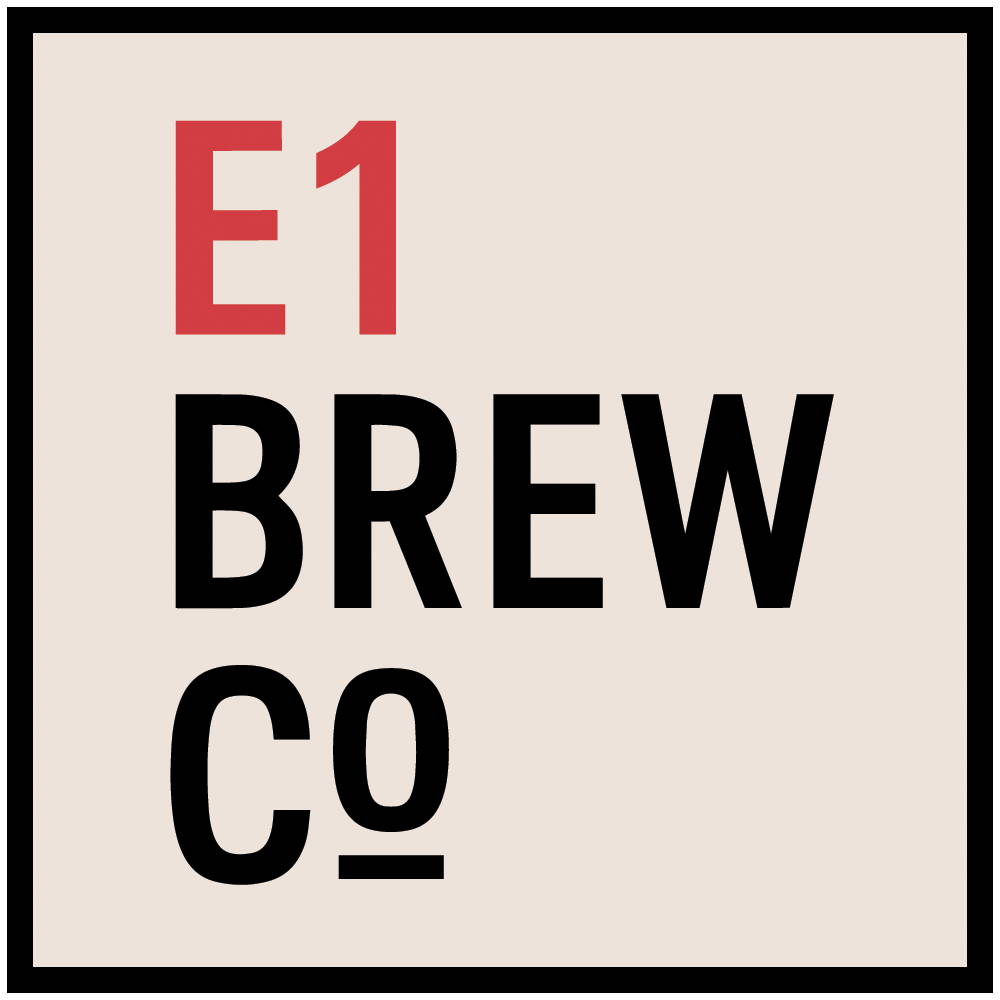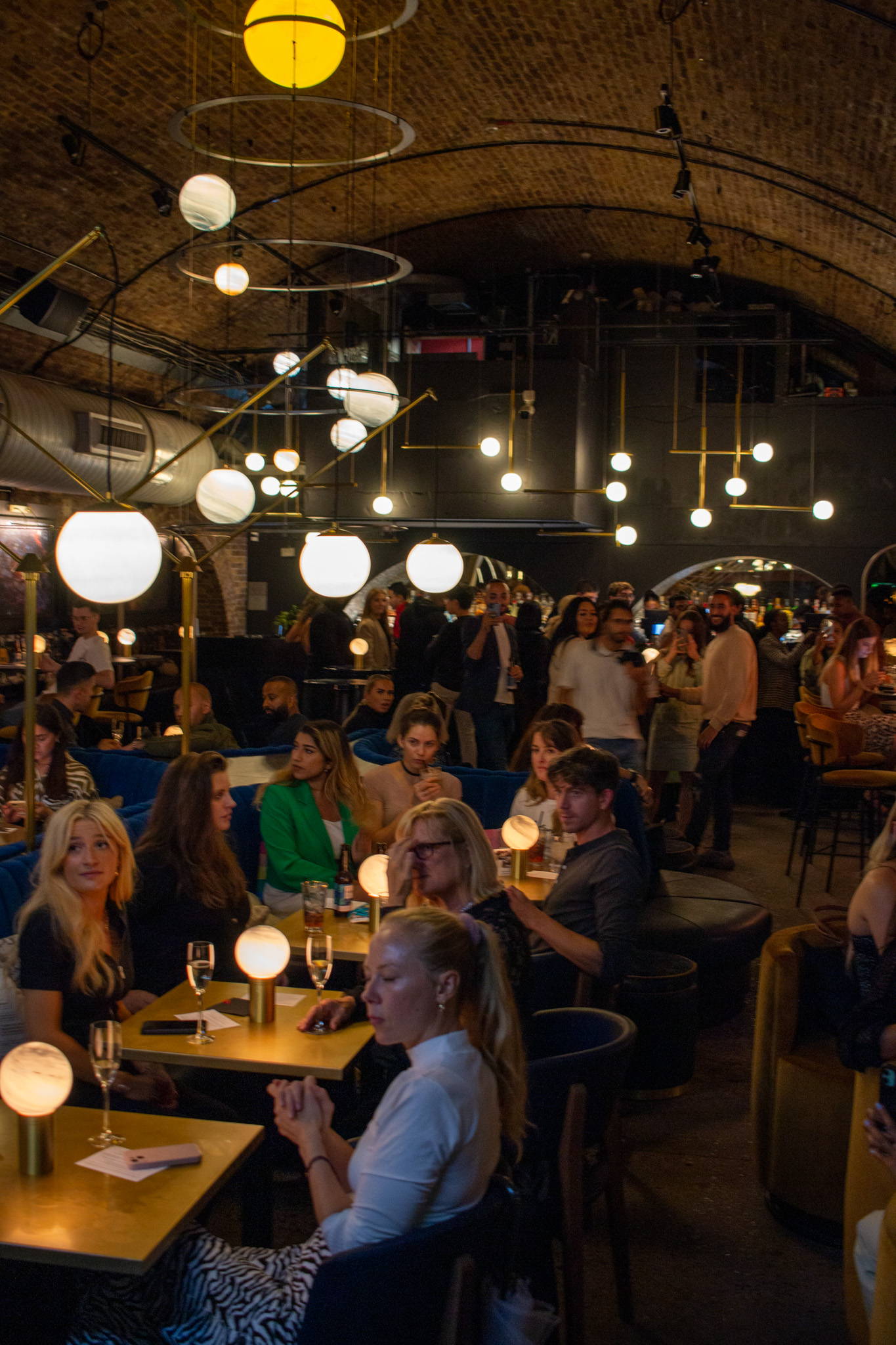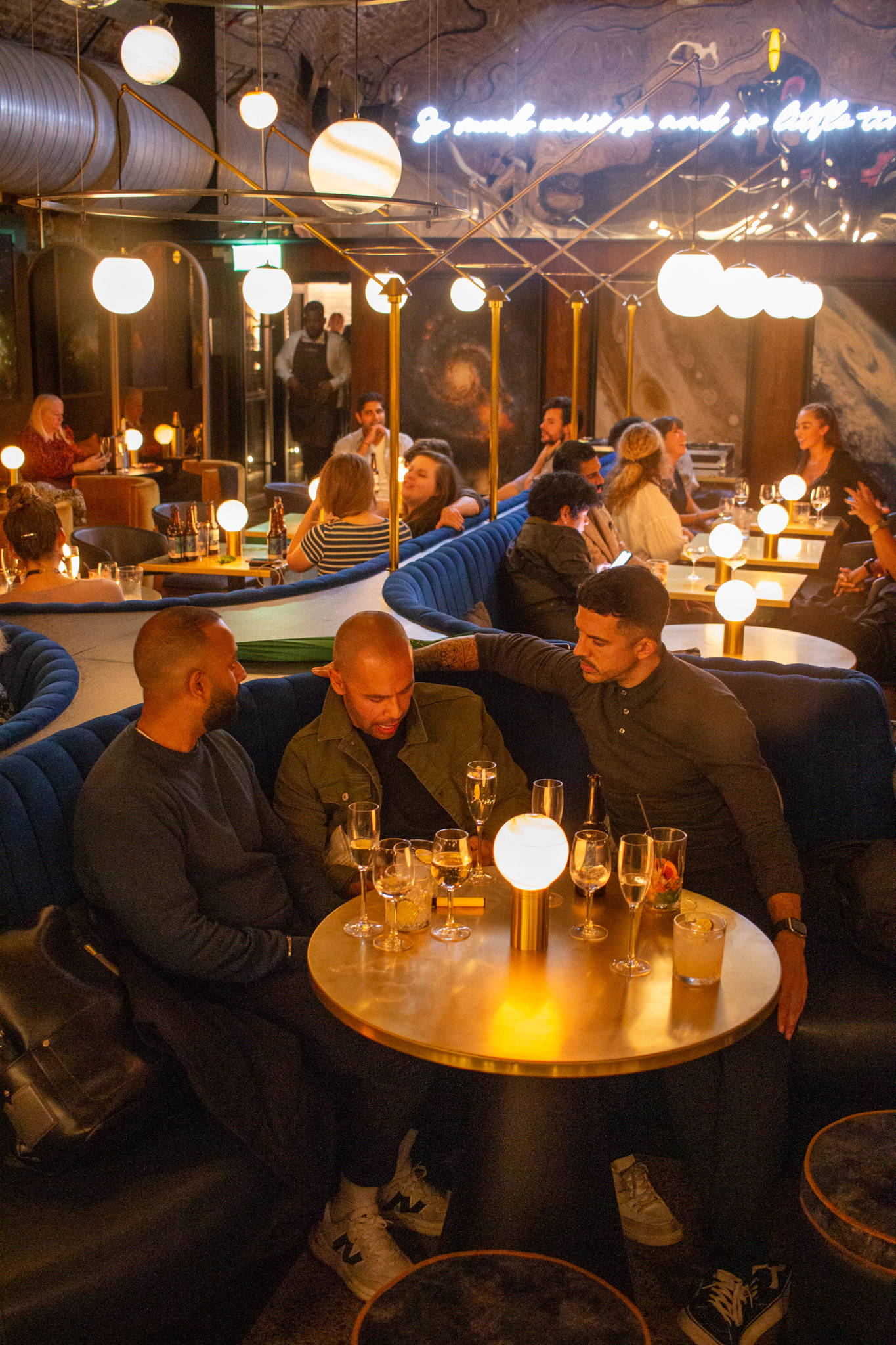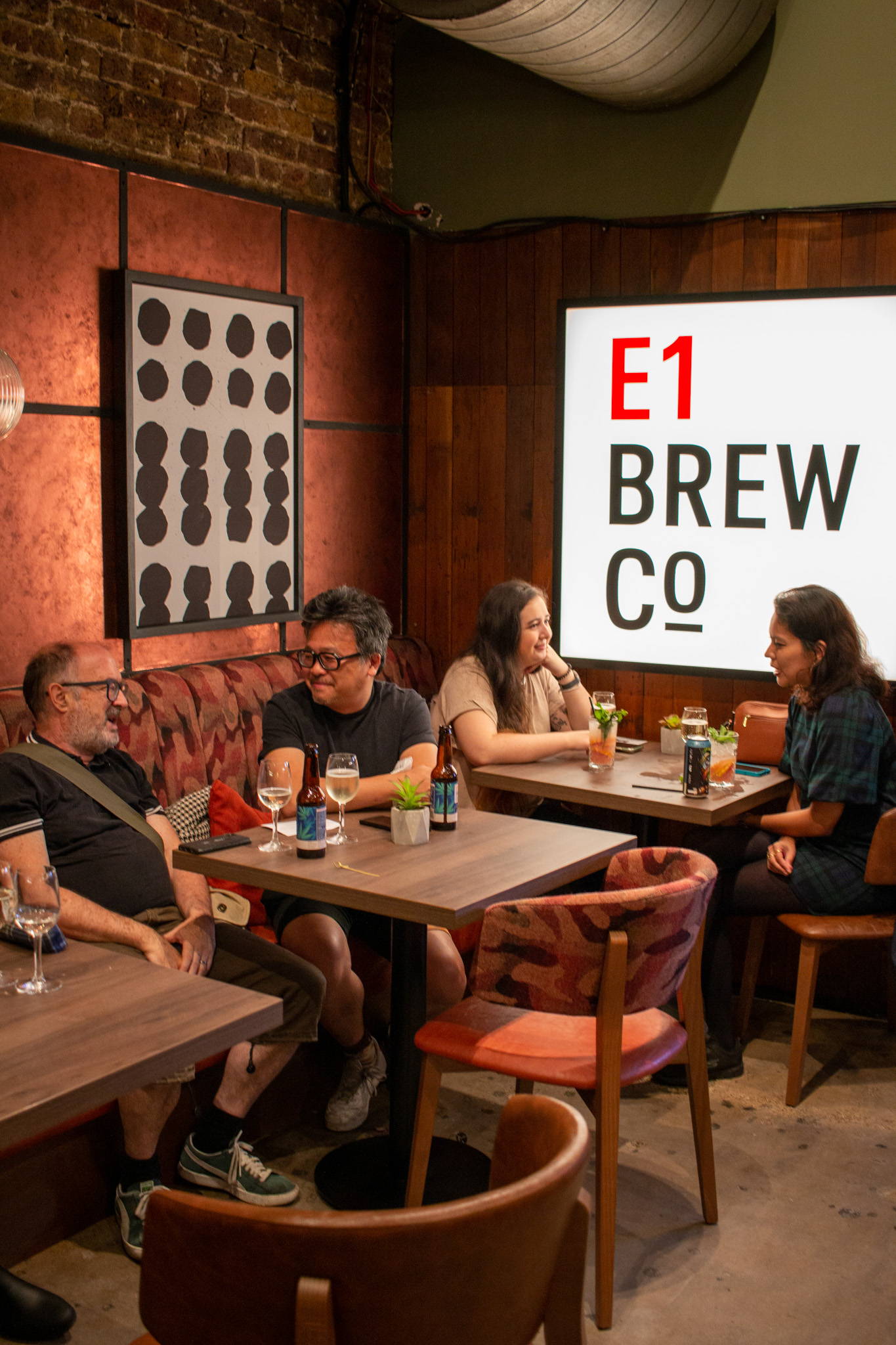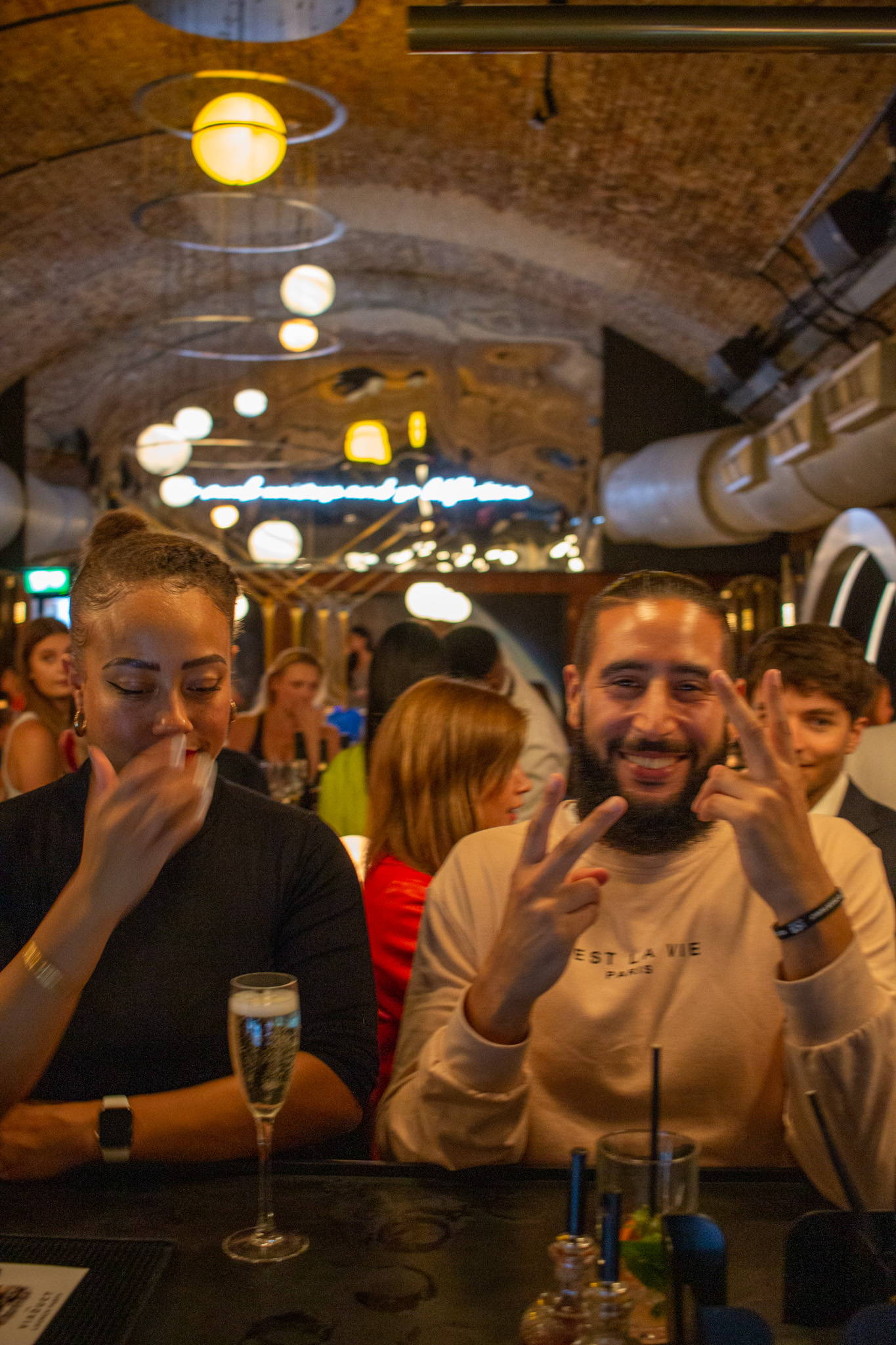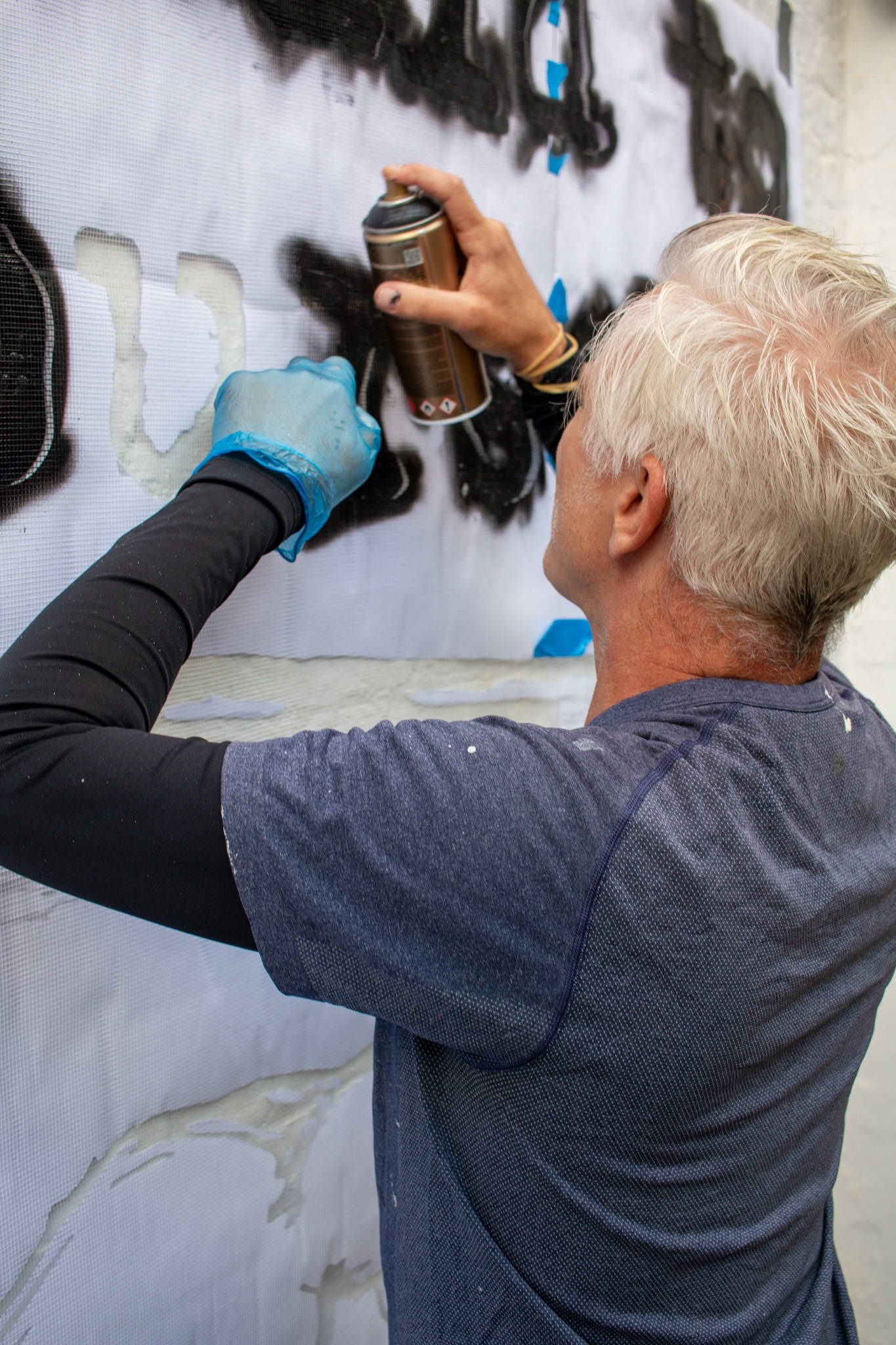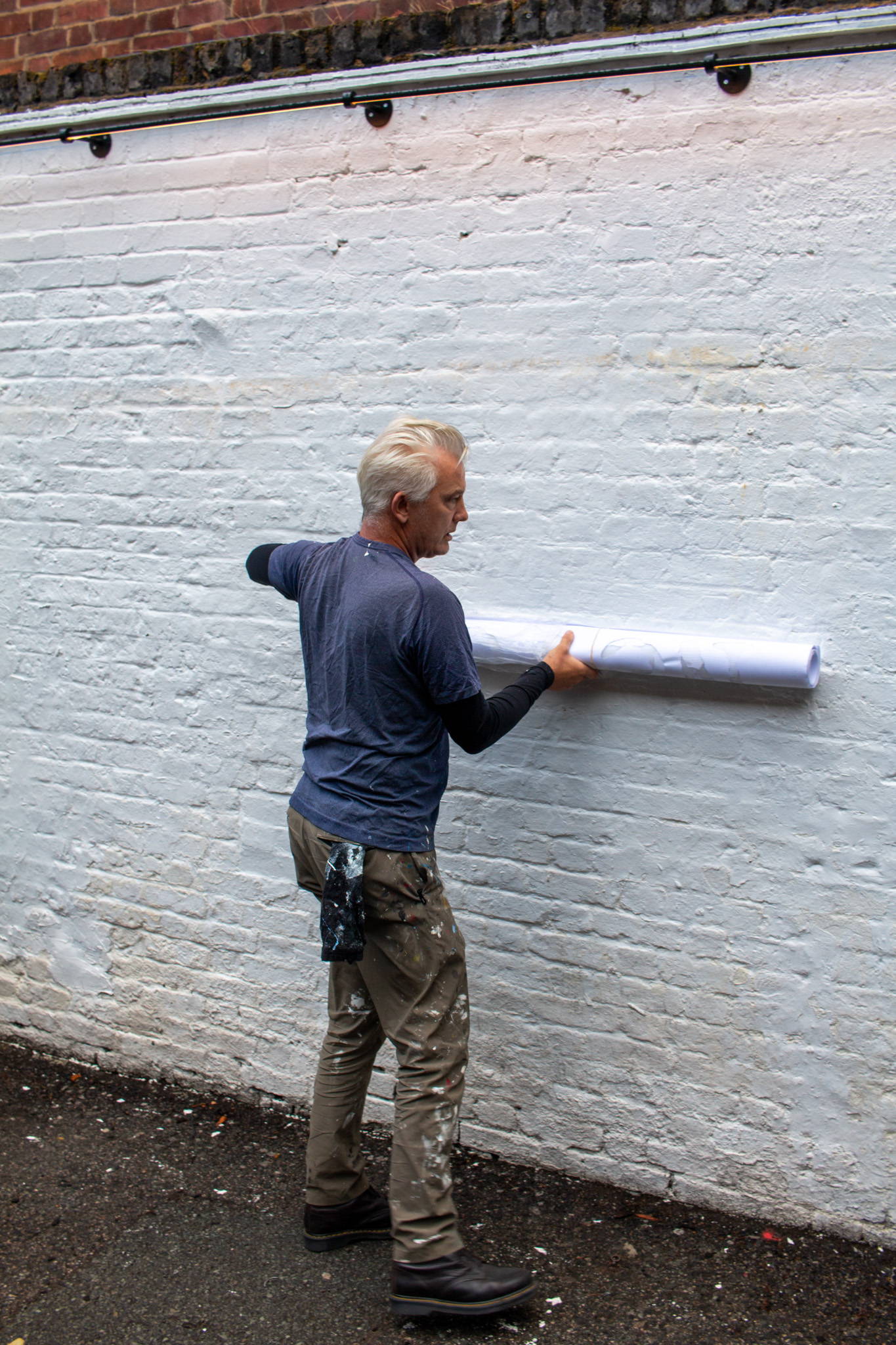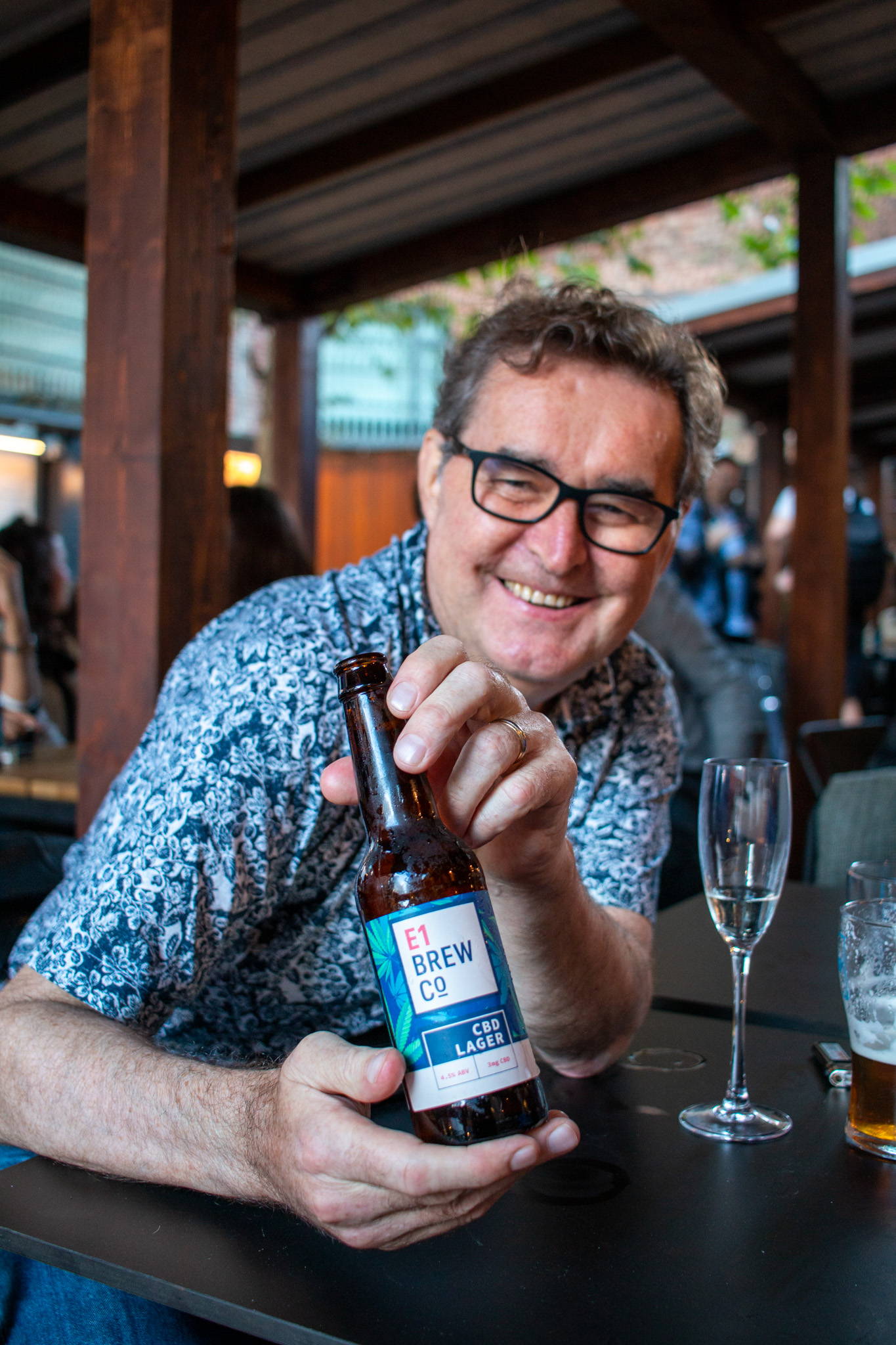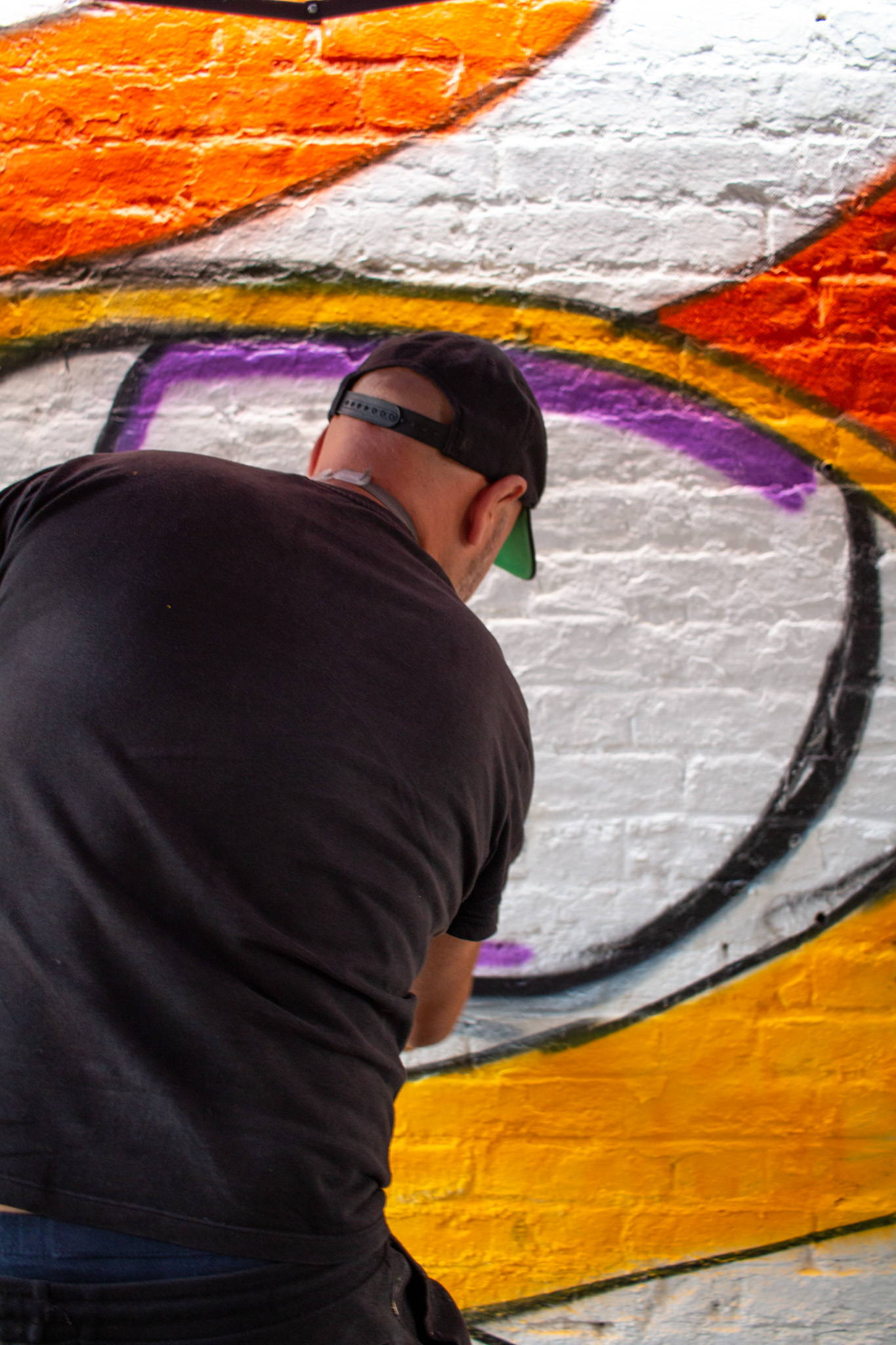 Street art royalty visit E1 Brew Co at The Viaduct!