Xenz paints immersive mural in Wadadli Kitchen
We had the pleasure of sitting down with legendary artist Xenz, to discuss his work, origins of inspiration and all things East London! Whilst he painted the breathtaking mural at legendary venue Wadadli Kitchen, which is the coolest Caribbean restaurant and bar with breathtaking views of Hackney Wick's skyline and all the vibrant street art!
Xenz, you have been working across the world on a number of creative projects for over 20 years now with street art and made a household name for yourself. How does it feel looking back in the early days of beginning your experimentation with art at age 14?
I think the 14-year-old me would be amazed
We see elements of tropical landscapes in your work, what first inspired you to paint these murals of paradise?
When I was young we only had books it was before the internet and it was encyclopaedias with pictures of animals and far away lands that I'd look at and it would stimulate my imagination. I was living in a small northern city and these pictures gave me a sense of escapism. I also want my work as a street artist not to look like everyone else's stuff. I want people to see my work and know it's me without having to read the signature.
Your recent work includes utilising painting styles, to create realistic images. What was the inspiration behind this?
I want my work to transport the viewer and I try to archive this by using different subjects or techniques I think it's important to try lots of different ways to get your ideas into reality.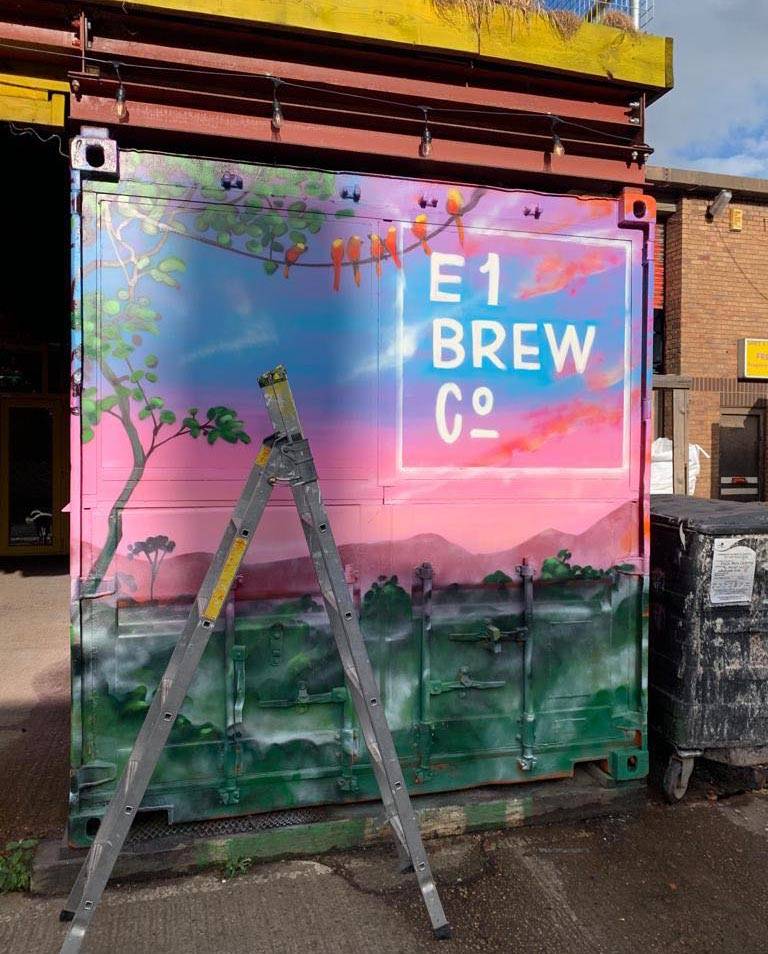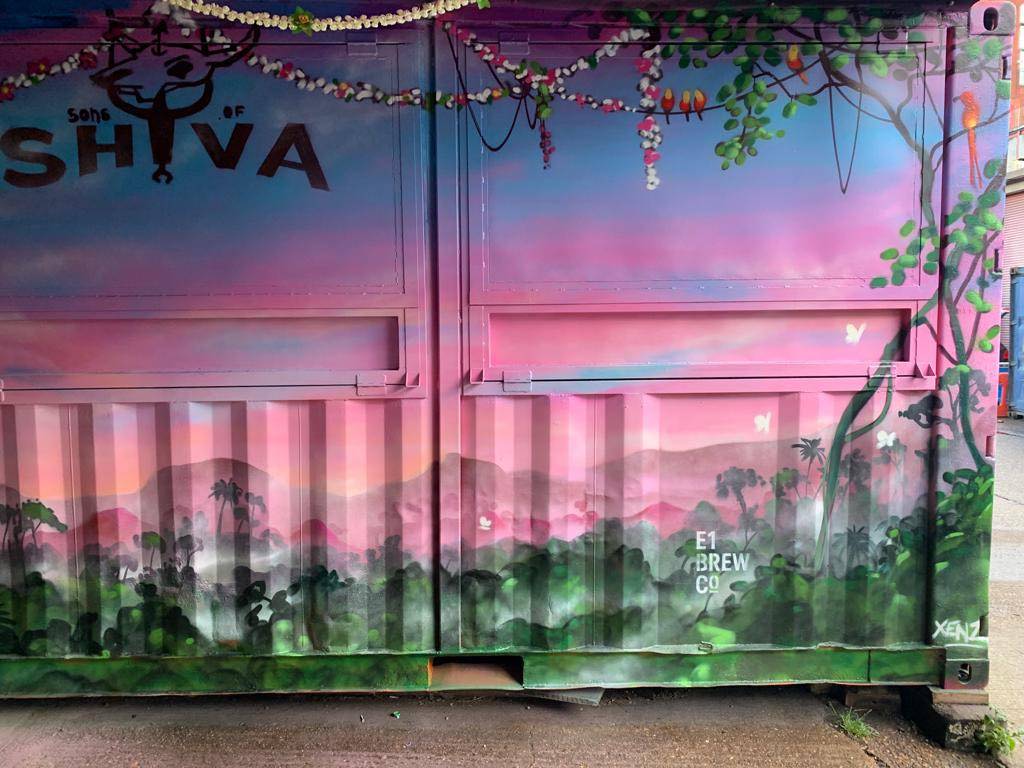 We're so pleased you popped to one of our favourite spots in Hackney, Waldali Kitchen, to paint this beautiful mural. Tell us more about the inspiration for the artwork.
Faced with a shipping container I wanted to try and give the idea that this surface my have travelled all over the world before arriving here to house a kitchen that serves food inspired by faraway lands.
What is the feeling you want people to have when they look at this mural?
Tranquillity and warmth.
As your work emphasises using painting techniques, how did you find painting on uneven cargo, was it a challenge?
I thought by painting a horizon with mountains combats the uneven surface and uses it to its advantage by accentuating the feeling of distance.
Hackney is a place where many creatives from another part of town have gathered. How are you finding this energy?
Well. If I'm honest. Hackney wick does not have the same creative community that I found when I moved here 13 years ago. But it's still a really vibrant place that attracts a lot of people that come especially for the art and music. This is great but it's hard to be positive knowing that a lot of artists have been forced to seek other more affordable areas even outside of the UK.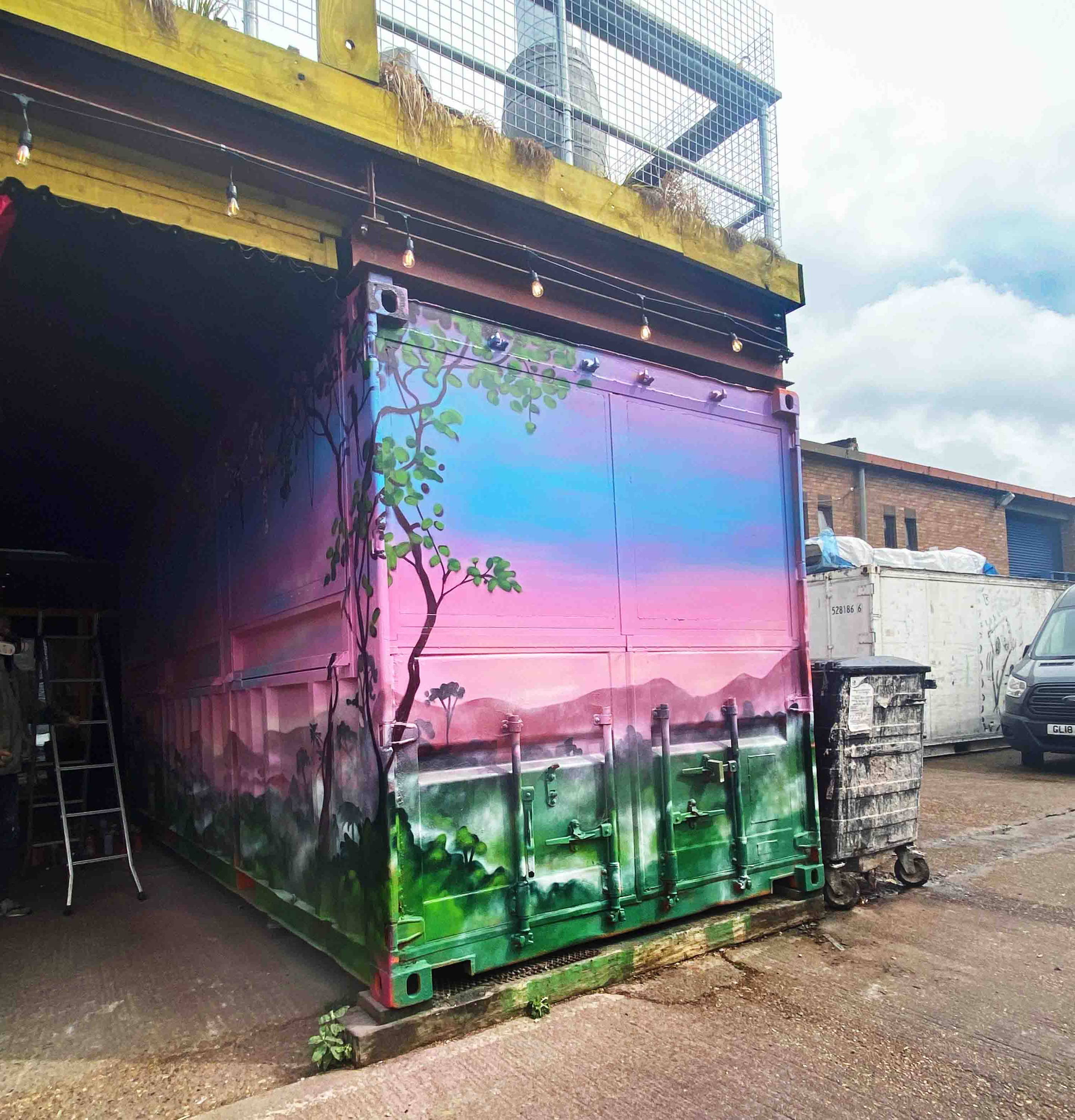 The painting of this beautiful, tropical mural took an entire day. Xenz did a wonderful job with bringing to life both the vision of E1 Brew Co and Wadadli Kitchen, with his own twist. The captivating artwork on the shipping container surface bring dimension to the image.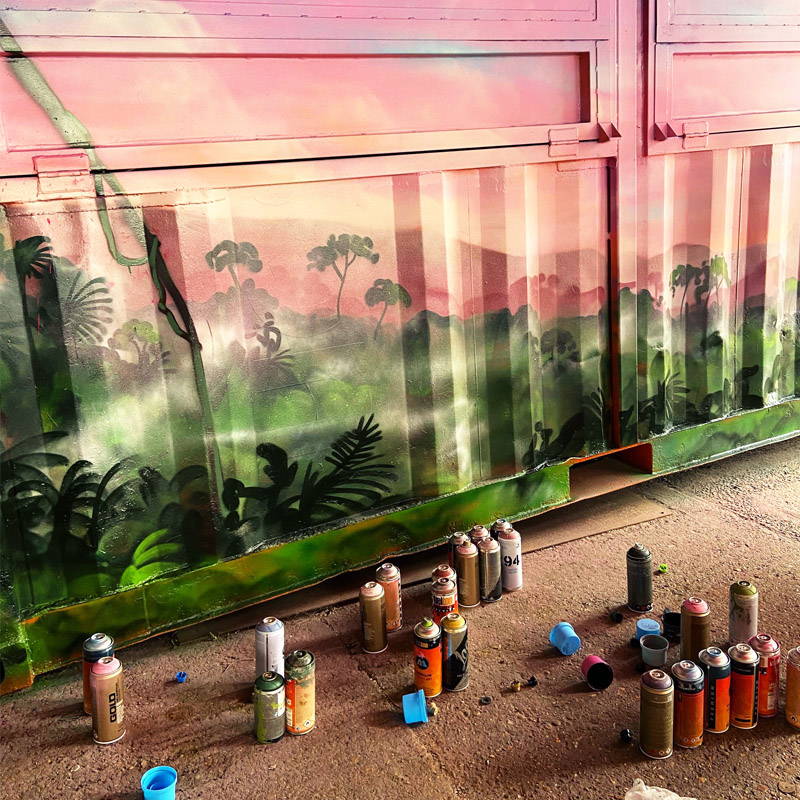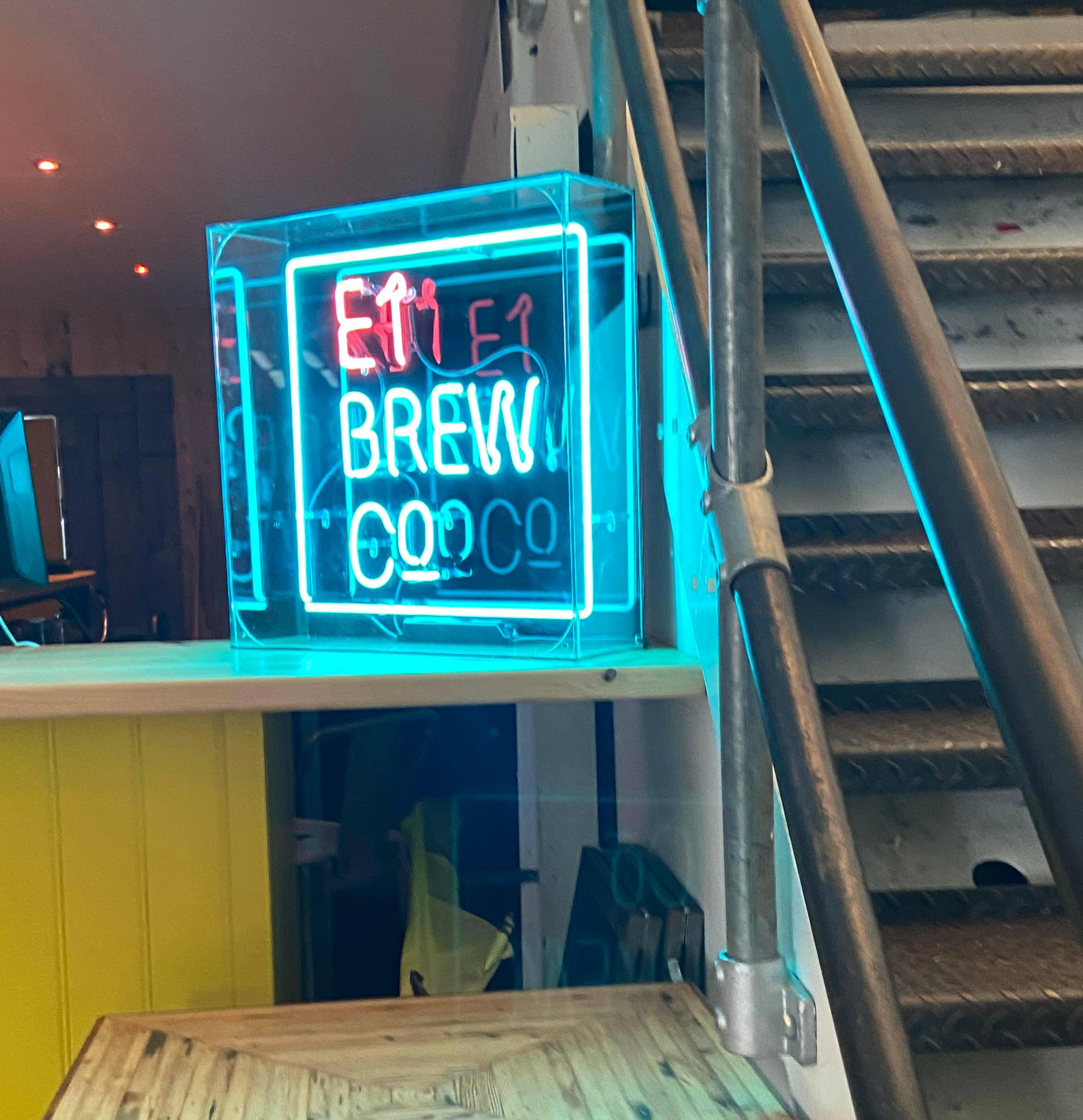 Visit Wadadli kitchen to see the amazing mural, the modern Caribbean fusion venue, run by Celebrity Chef Andi Oliver and her husband, Garfield Hackett.
Unit 1, Hamlet Estate, 96 White Post Ln, London E9 5EN